Some Nigerians who lived in some years back showed what selfless service to the citizens entailed. These people were some of the men Nigeria may not have their caliber in the nearest future if the situation of things continues to go from bad to worse in the country.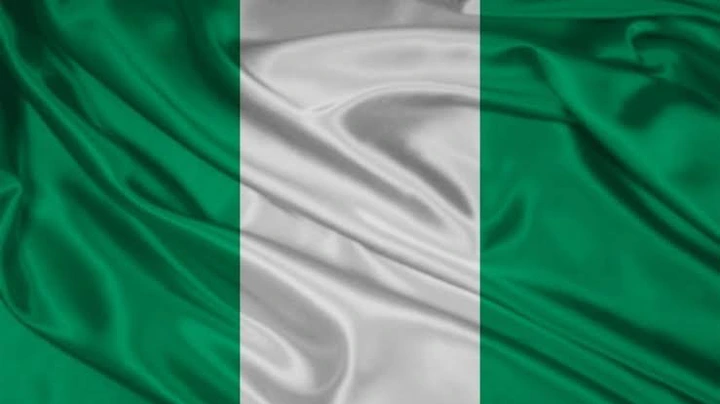 One of the challenges Nigeria has been facing since democracy returned in 1999 is that of a leader with sterling qualities.
Here are 8 great men Nigeria may not have their type again.
1 Sir Abubakar Tafawa Balewa (December 18, 1912 – January 15, 1966)
He was Nigeria's first and still the only prime minister to date. He was called the Golden voice of African because of the impeccable way he talked. He was born in Bauchi State. He studied at the University of London's Institute of Education for a year. He was an active member of the Northern people's Congress before independence.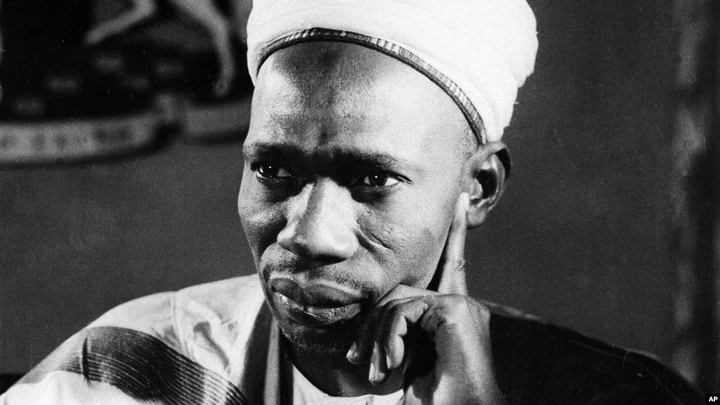 He headed the ministry of works, then later transport, and was appointed chief minister in 1957 – the National monument named after him is Abubakar Tafawa Balewa University, Bauchi – His portrait is found on the Naira 5 note.
2 Chief MKO Abiola (August 27, 1937 – July 7, 1998)
He was known as moshood kashimawo oluwale Abiola. He was born in Abeokuta, Ogun state and he is also from the same state. His father had lost 22 previous children before he was born, which was the reason he was called " kashimawo".
He did his first business at age 9 by gathering firewood and selling them. He was a stammerer who head a music band of his own at age 15.
He was the editor of his school, Baptist Boys High School Magazine, while Nigeria's former president chief olusegun Obasanjo was his deputy.
He graduated with a first-class degree in accounting from Glasgow University, Scotland
He contested the presidential election under the defunct social democratic party (SDP) on Saturday, June 12, 1993. The results of the polls were annulled by former military Head of state, Ibrahim Babangida as it was clear Abiola would win.
Some of the things named after him include moshood Abiola Polytechnic ( MAPOLY) and moshood Abiola stadium, both in Ogun state, and Abiola Gardens, a Housing Estate in Lagos state. He was a philanthropist per excellence.
3 Chief Nnamdi Azikwe (November 16, 1904 – may 11, 1996)
He was known as chief Benjamin Nnamdi Azikwe, the owelle of Onitsha, Anambra state. He was popular called zik of African. He was born in zungeru, Niger state. He is from Enugu state. He had a BSc and MSc from university of Pennsylvania, both in the United States.
He joined politics first with the Nigeria youth movement (NYM) and later in 1944 founded the National Council of Nigeria and Cameroon (NCNC). He was made the country's ceremonial president on October 1, 1960.
He contested for president under the Nigerian people's party (NPP) in 1979 but lost.
Some of the things named after him are Nnamdi Azikwe University, Anambra state (UNIZIK), and Nnamdi Azikwe International Airport, Abuja. His portrait is found on the Naira 50l currency.
4 Sir Ahmadu Bello ( June 12, 1910 – January 15, 1966)
He was the premier of the Northern Region from 1954 to 1966 – He was born in Rabba, Sokoto state. He was the leader of the Northern people's Congress.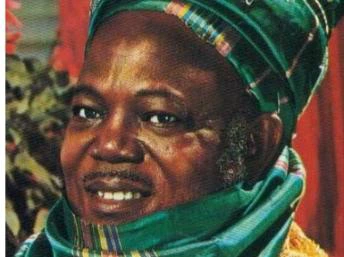 In 1948, he got a Government scholarship to study local government administration in England. He saw to the modernization and unification of the various groups and people in Northern Nigeria. He headed the ministries of works, local government and community development in Northern Nigeria in 1952.
The Ahmadu Bello University in Zaria, Kaduna state was named after him. His portrait is found on the Naira 200 note.
5 Chief Obafemi Awolowo ( march 6, 1904 – may 9, 1987)
He was born in ikenne, Ogun state. His full name is : Obafemi Jeremiah oyeniyi Awolowo. He studied law at the university of London. He was made the federal commissioner for finance between 1967 and 1971. He was the premier of the western Region from October 1, 1954, to October 1, 1960.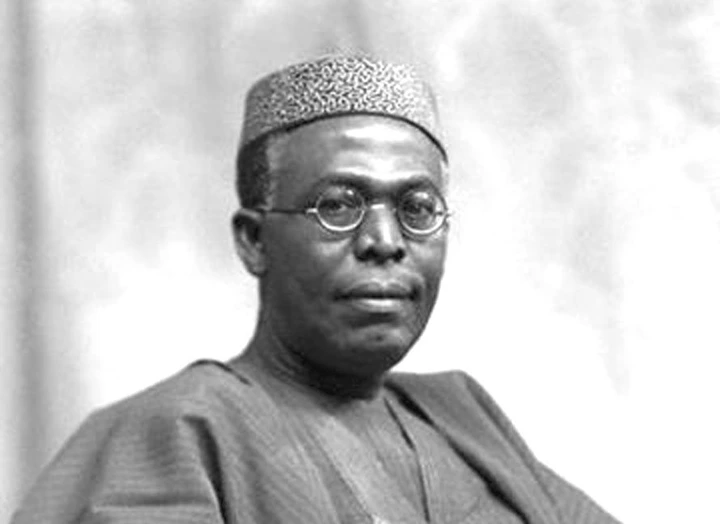 He formed the Action Group (AG). The party existed from 1950 to 1966. He was the presidential candidate of the unity party of Nigeria (UPN), but lost the election in 1979. He was and he is still the only Nigerian up to date who got the national honour of GCFR, without becoming a Head of state or president.
He has the former university of ife in Osun state, named after him as Obafemi Awolowo University ( OAU). His portrait is found on the Naira 100 note.
6 Sir Anthony Enahoro (July 22, 1923 – December 15, 2010)
He was born in Oromia, Edo state. He joined the movement for Nation Reformation during his youth. His full name is Anthony Eromosele Enahoro. He was Nigeria's foremost anti-colonial and pro-democracy activist.
He was educated at king's college Lagos. He was the editor of the southern Nigeria Defender newspaper, where he became Nigeria's youngest editor at age 21 years. He was the editor of zik's comet in Kano. He became Associate Editor of West African pilot, Lagos from 1945 – 1949. He was Editor-in-chief, morning star from 1950 – 1953.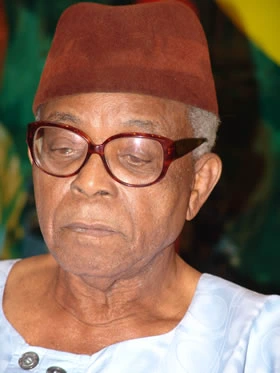 He was the first in Nigeria to move the motion for independence in 1953. Enahoro is regarded by many Academics and Nigerians as the " father of Nigeria state.
There is sir Anthony Enahoro Housing Estate in ogba, Lagos, among a few of the things used to immortalize him.
7 Aminu Kano ( 1920 – April 17, 1983)
He was born in Kano state. He is known for popular, Takawa politics in Northern Nigeria. His political ideology was based on poor welfare. He was a staunch member of the Northern Element Progressive Union (NEPU) around pre-independence period. He was a teacher by profession.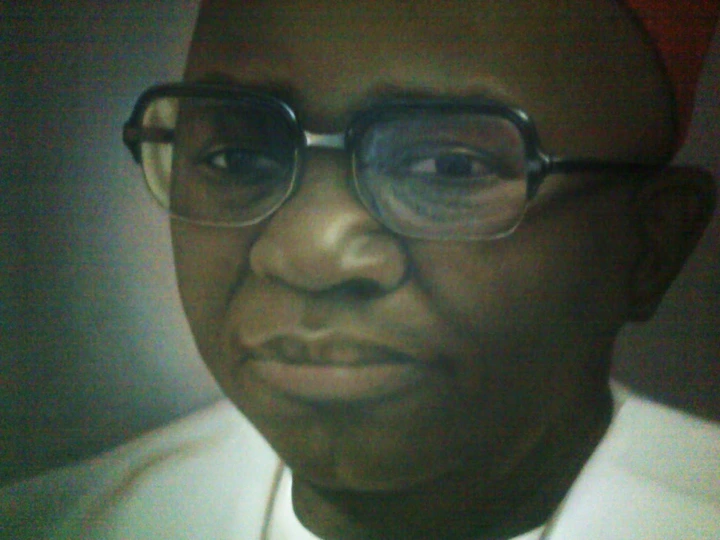 He studied at the University of London's Institute of Education in 1948, he became head of the teacher training center, maru in Sokoto, and secretary of Northern Teachers Association
He formed the people's Redemption party (PRP), where he lost after contesting under the party at the presidential election of 1979. The PRP still exists as a political party today in Nigeria
The Aminu Kano teaching Hospital (AKTH) and Aminu Kano Airport, both in Kano state were named after him.
8 General Murtala Muhammed ( November 6, 1939 – February 13, 1976)

He attended Burewa college, Zaria in Kaduna state. He was the General officer commanding 2nd Division, Ibadan ( August, 1967 – may 1968). He was in office as Nigeria head of state between July 30, 1975 and February 1 1976. He is known to have been the one who introduced the phrases, " fellow Nigerians and " with immediate effect, into the national vocabulary. He played a major role in the independence of Angola and contributed a lot to making Africa unite and speak with one voice.
Gen Murtala has Murtala Muhammed international Airport named after him. His portrait is also found on the Naira 20 currency.