There are plenty skin whitening products selling in the market today, where over 50% of them are made from harsh chemicals, which are detrimental to your skin, and can have negative side effects on your skin, when used over a period of time. Such effects include uneven skin tone, dullness of skin, skin burn, acne breakout, rashes, and darkening at the knuckles.
If you want your skin to be lighter, here are 8 natural ways to lighten your skin a few shades, without the harsh side effects that come with chemical whitening products.
1. Lemon juice solution
Lemon juice naturally lightens the skin due to its high concentration of citric acid. It contains acids, which lighten the skin, and exfoliates the top layer of dark skin cells. However, pure lemon juice can be irritating to skin. So to make a lemon juice solution, first mix one part lemon juice to one part water. Collect a cotton ball and spread the solution on your skin. Allow to sit for 15 minutes, then wash it off with warm water. Rub on a moisturizer.
Apply 2-3 times per week.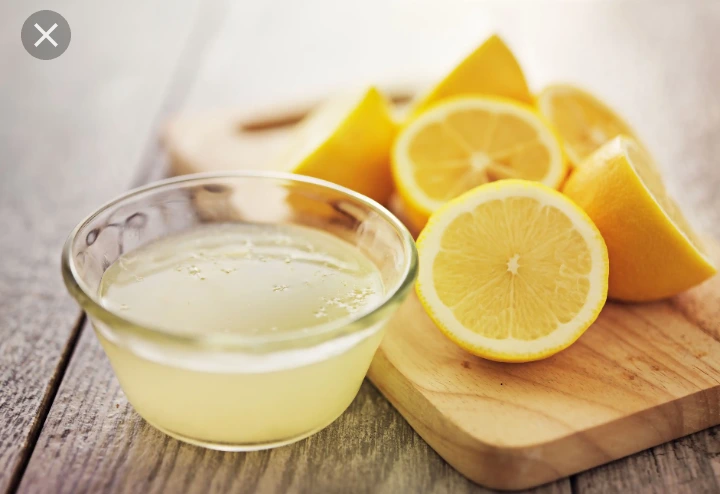 Important note: Always ensure to wash lemon juice solution off thoroughly before going out in the sun. Because lemon juice can react with sunlight, and give you painful blisters.
2. Lemon milk soak
For a full-body lightening treatment, fill up your bath tub with warm water. Pour in 1 cup of full-fat milk and squeeze 1 whole lemon into the tub. Mix them around in the tub, so that the milk and lemon are evenly distributed. Then soak yourself in the bath for 20 minutes, and rinse yourself off with clean water.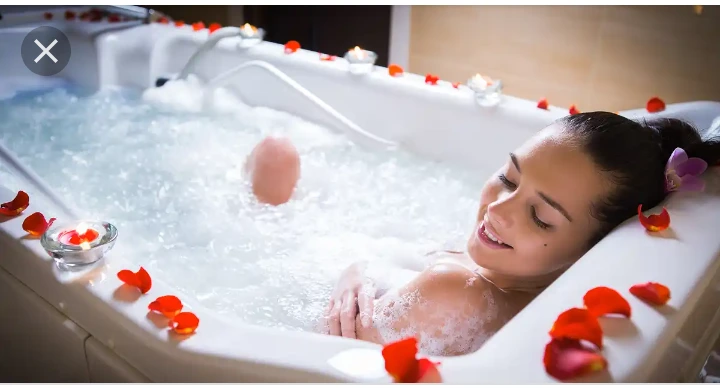 The milk in this soak has enzymes that gently lighten the skin. It also moisturizes the skin.
Perform the milk soak once a week.
3. Yogurt honey mask
Similar to milk, yogurt has enzymes which also gently lighten skin. Honey has both antibacterial and moisturizing properties. To make a nourishing mask, mix one part yogurt and one part honey. Spread the mixture on your face and body. Sit for 15 minutes, then rinse it away with warm water.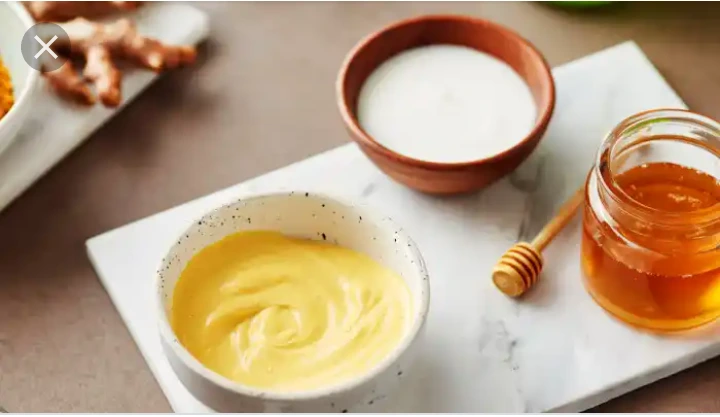 Ensure to use plain, unsweetened yogurt.
If you don't have honey, you can mash up an avocado or use aloe instead.
4. Gram flour paste
Pour a quarter cup of gram flour into a bowl. Pour enough milk or lemon juice to form a thick paste. Spread a paste on your washed face, and leave it for 15 minutes. Rinse it away with warm water.
5. Turmeric paste.
Add 1 tablespoon (14.8 ml) of turmeric into a bowl, with enough milk or lemon juice to form a thick paste. Spread the paste onto your washed face. Leave it on for 15 minutes, then rinse it away with warm water.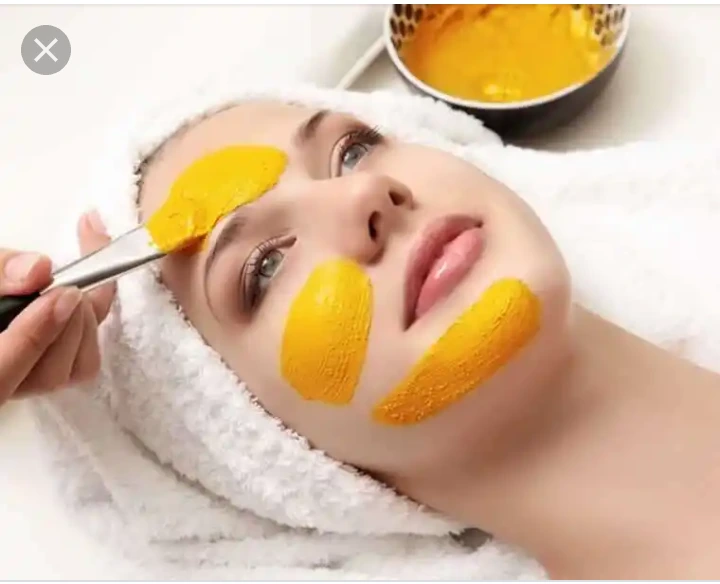 6. Exfoliate your skin
The accumulation of dead skin cells above the surface of your skin makes the skin look dull. So to lighten up your skin, it's paramount to exfoliate your skin regularly. By using a body scrub composed of salt or sugar.
I) While taking your bathe, wet your skin and rub the scrub in gentle circular motions over your entire body.
II) To exfoliate your face, you will need to use a gentler facial scrub. For instance, ground oatmeal or almonds have good exfoliating properties which will not damage your facial skin.
Procedure: Blend together 1 tablespoon of the ground oats with enough water to form a paste. Make soft gentle massages of the oatmeal mixture into your face and neck area. Let the facial treatment rest on your face. Rinse and moisturize in the day, or night. (You can also choose to add honey or the yogurt, if you want.)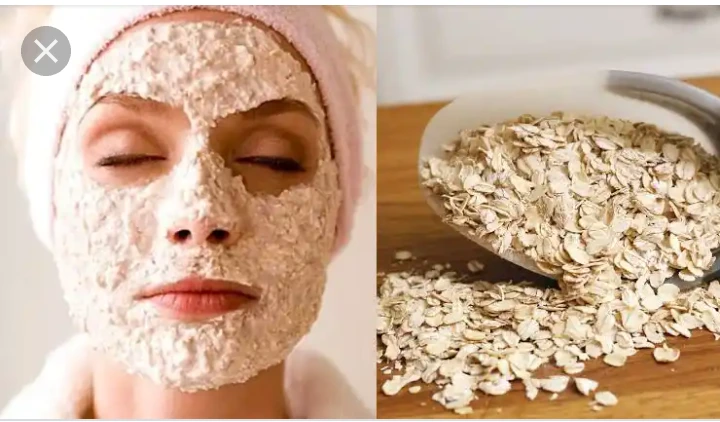 7. Keep your skin moisturized
For lighter skin, use a daily moisturizer after you get out of the shower. Use a creamy moisturizer which doesn't contain alcohol, because alcohol dries out your skin.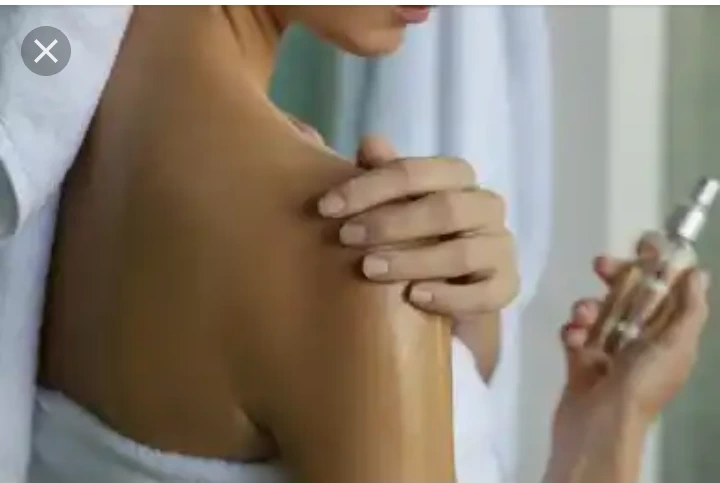 Jojoba oil is a great moisturizer. Spread jojoba oil onto your body after getting out of the shower. Allow 10 minutes for it to absorb into your skin before you wear your clothes.
Olive oil or almond oil can also be used.
8. Reduce your sun exposure.
Your body needs some sun exposure to produce vitamin D, which is essential to your bone health and other relevant body functions. However, so much exposure to the sun also darkens your skin. But you don't have to stay entirely indoors either.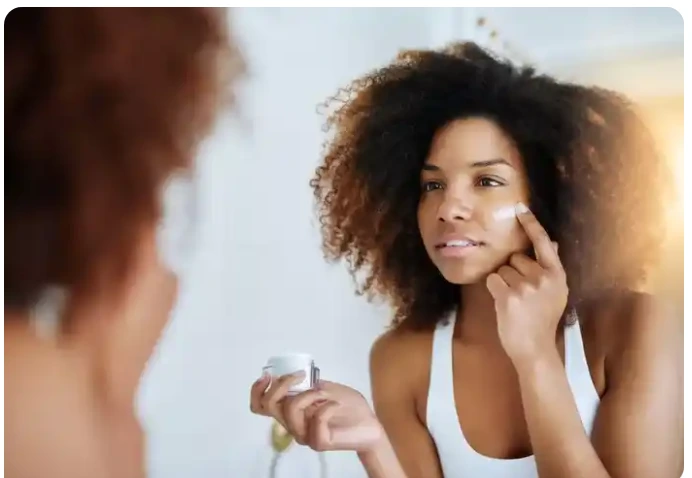 To keep your skin from getting overly tanned, sImply use a sunscreen of high SPF – as 30 SPF or higher.
In conclusion, having a beautiful skin means keeping your skin healthy. Your skin deserves plenty of care. Eat a balanced diet, stay hydrated with water, exfoliate and moisturize your skin, so your skin would look lighter, flawless, and healthy.