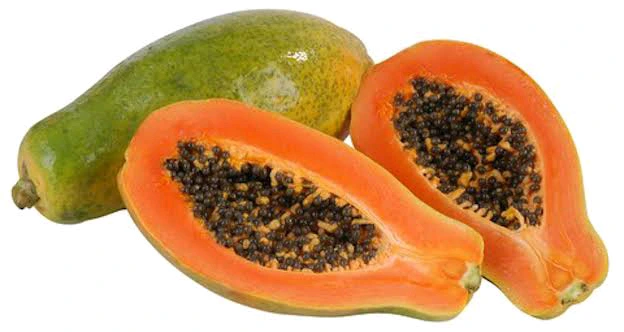 Pawpaw ( also known as Papaya) is a fruit that is rich in valuable nutrients and has a delicious taste. In this article, in line with a research by MedicalNewsToday, I will be talking about some health issues that eating pawpaw regularly can help manage.
Five Health Issues That Eating Pawpaw Regularly Can Help Manage Are;
1. Asthma: Beta-carotene is one of the nutrients that can be found in pawpaw. And According to a study, the risk of developing asthma is lower in people who consume foods that has high amount of beta-carotene such as pawpaw.
2. Cancer: Beta-carotene antioxidants found in pawpaw may reduce can risk. According to a study by the Cancer Epidemiology and Prevention Biomarkers, diets rich in beta-carotene may play a protective role against prostate cancer among younger men.
3. Diabetes: Pawpaw is a fruit that is loaded with fibers, and consumption of fiber diets may lower blood sugar levels. According to a study, people with type 1 diabetes who consume high-fiber diets have lower blood glucose levels, and people with type 2 diabetes may have improved blood sugar, lipid, and insulin levels.
4. Heart disease: Potassium is one of the nutrients that is good for heart health and it can be found in pawpaw. An increase in potassium intake along with a decrease in sodium intake is the most important dietary change that a person can make to reduce their risk of heart disease.
5. Inflammation: Chronic inflammation is at the root of many diseases, and unhealthy foods and lifestyle choices can drive the inflammatory process. Choline is a very important and versatile nutrient found in pawpaw. According to a study, choline may helps to maintain the structure of cellular membranes, aids in the transmission of nerve impulses, assists in the absorption of fat, and reduces chronic inflammation.