Check Out The Reason Suya is Sold at Night In Nigeria
Suya is popular street food in West Africa. It is a spicy grilled meat food item made with beef, ram, chicken or turkey, shrimps, and offals. It is usually marinated in ingredients such as salt, seasoning cubes, vegetable oil, and other flavors before been barbecued. Suya is mostly served with vegetables such as cabbage, onions, cucumber, and the likes.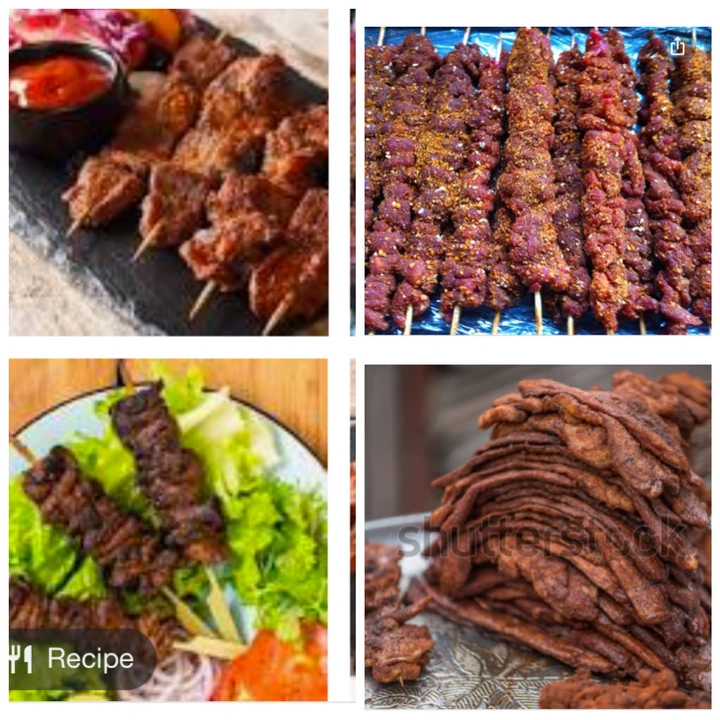 In Nigeria, Suya has become a national dish and it is popular among the northern region because of the nomadic farming prominent in the region, it can also be easily accessed in the north unlike another part of Nigeria like the western region that has to wait till evening due to some factors.
On Quora, different people gave their thoughts on why they think suya is usually sold at night. Atajita Ausa pointed out that the preparation required for suya is enormous and can be time-consuming, which makes it mostly ready at night as suya makers do all the preparations during the day. He also shared another stance that most of the consumers usually work during the day and only have night time to rest, so it is only business-wise for suya makers to open at night when the bulk of their customers are available.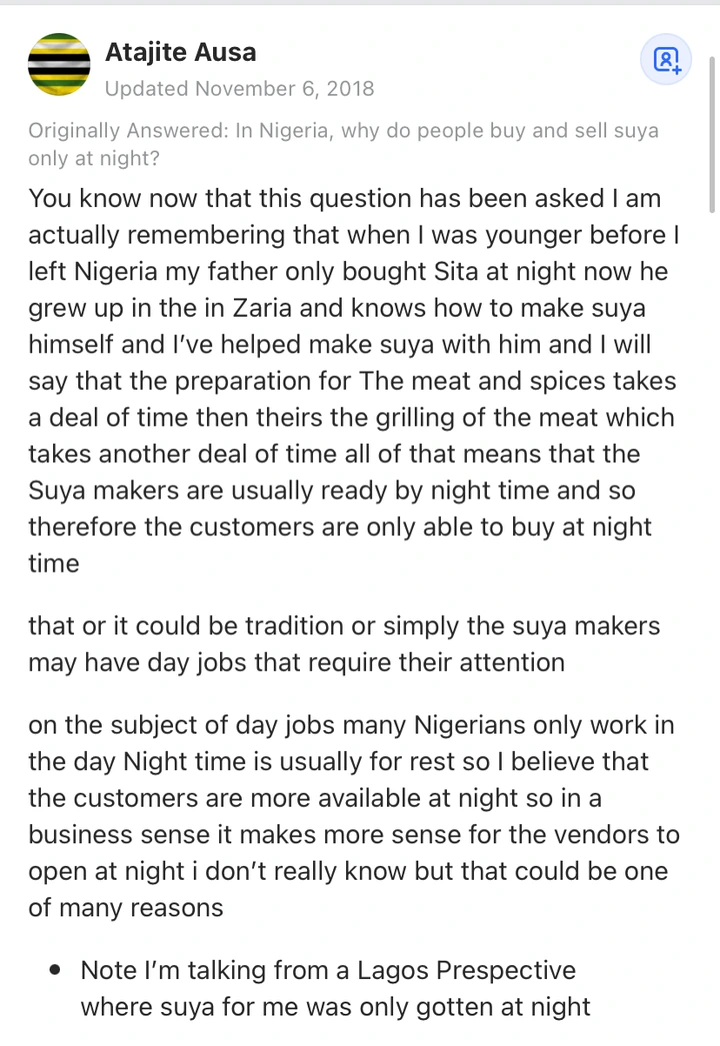 Another commentator named Jeff Verkouille pointed out that he never found it hard to get suya in small-town around Abuja in the afternoon but was a big deal getting it in Lagos. He explains that the notorious Lagos traffic means people get home late, so suya makers plan to sell at the time people are around. Also since Lagos is known for nightlife as most people try to relax after the day work by either chilling at a bar or taking a stroll, nighttime serves as the most pleasant time to sell the spiced grilled meat.