Did Michael Jackson really convert to Islam? Check out these photos of him.
Did Michael Jackson really convert to Islam?
Check out these photos of him.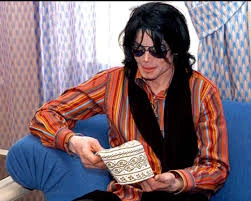 This is one of the biggest Hoaxes that happened in the history of the news world, and surprisingly nobody even corrects it, that is why even after so many years after his death people keep asking this question.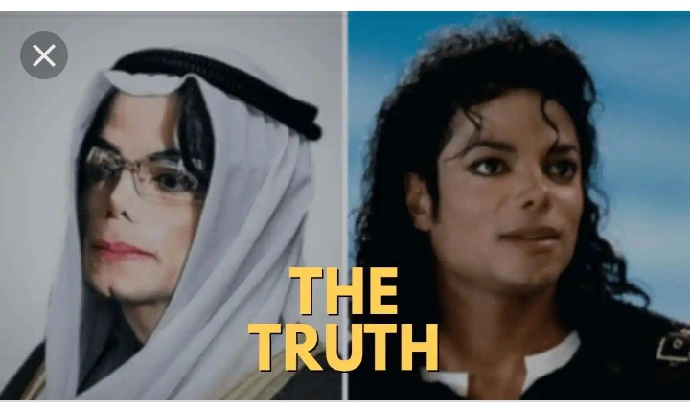 Different rumors emerged in 2008 that Michael had converted to Islam. The news gained credibility when Michael was later reported to have changed his name to Mikael. Shortly after, the myth died, and the mystery remains a mystery.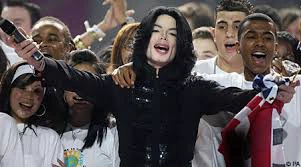 Throughout 2008, several news outlets reported the report Michael Jackson had converted to Islam. Muslims then used this for propaganda purposes, spreading it across the blogosphere and web outlets such as Youtube that the users posted. The source given for this information was usually the article in the New York Post, but the source is a notorious UK tabloid called "The Sun."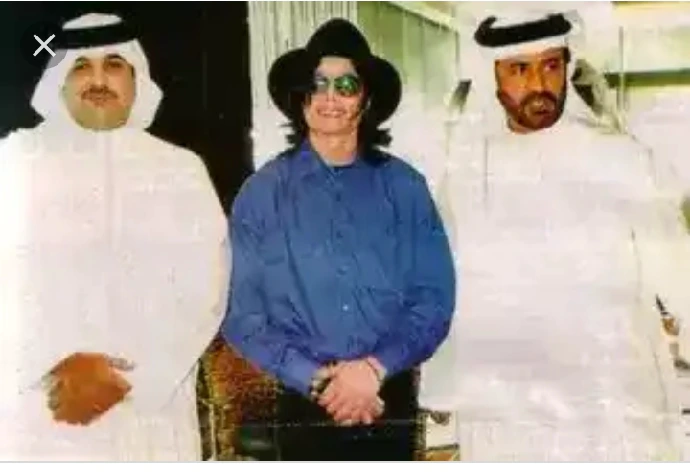 See the original article of The Sun below.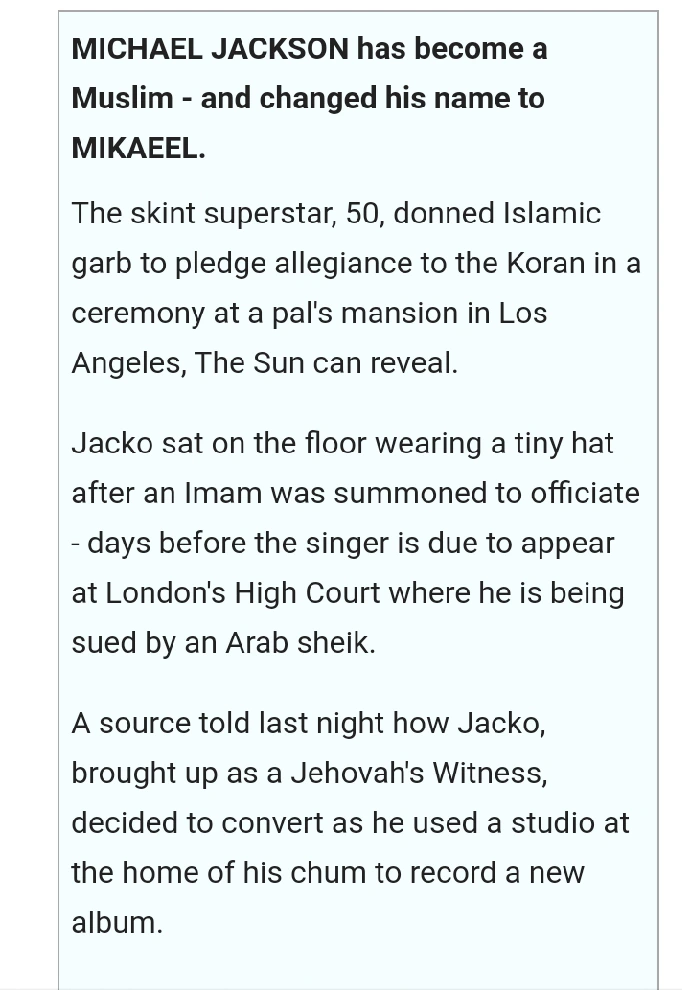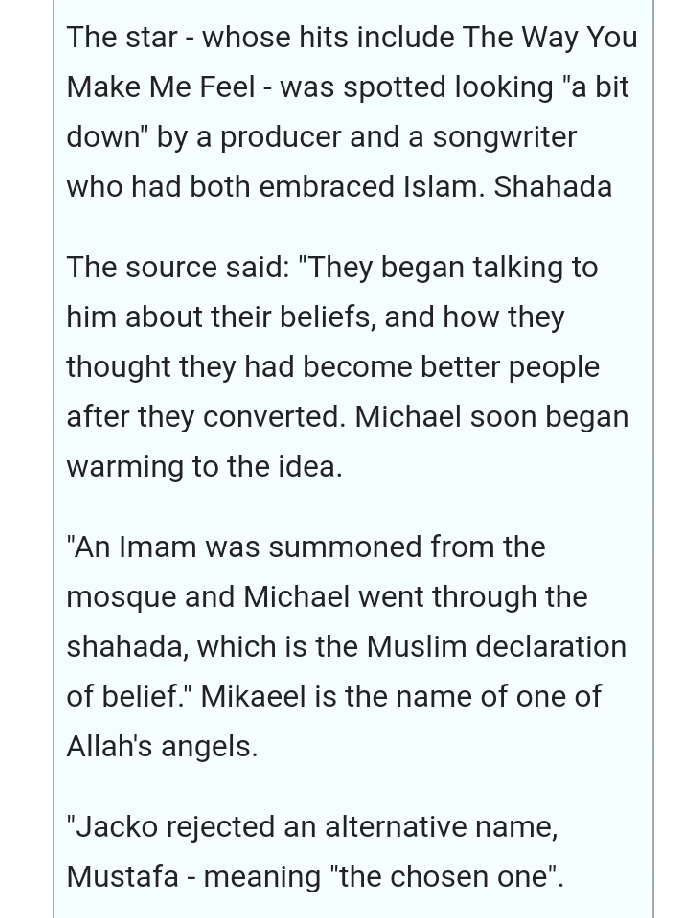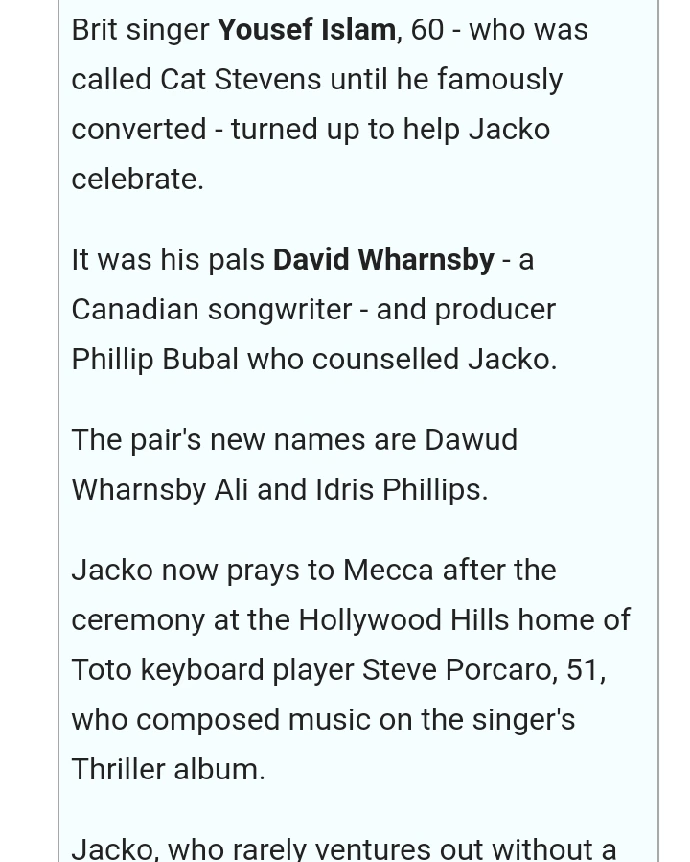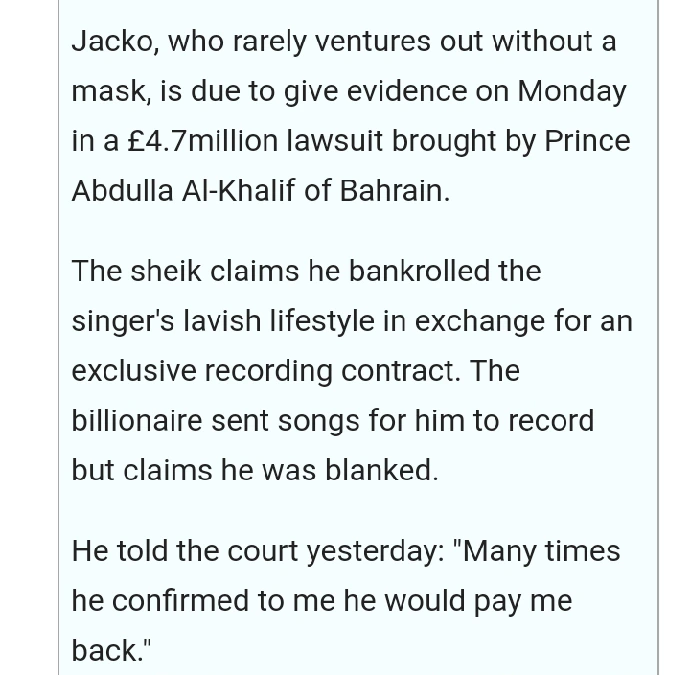 Michael Jackson's elder brother Jermaine Jackson converted to Islam in 1989.
His younger sister Janet Jackson also undergone a Muslim conversion since marrying mysterious Qatari-born, London-based billionaire Muslim Wissam Al Mana, nine years her junior, in 2012.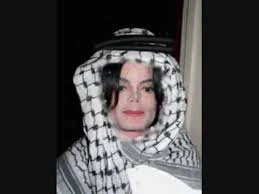 In 2007, when asked it from MJ's Muslim elder brother Jermaine Jackson at a certain interview in the USA, "We heard you would like your brother Michael to convert to Islam… Will he (MJ) convert?" Jermaine replied, "He should, I hope so."
"Michael, I feel, needs to become a Muslim because I think it's a great protection for him from all the things that he's been attacked with, which are false. There's a strength and a protection there."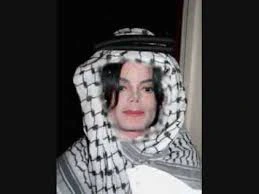 Michael Jackson started practicing Islam from earlier 2007. Eventually, the "King of Pop" reverted to Islam on 21st November 2008 & converted to Muslim. But, Neil Syson spread the buzz with intricacy & made the conversion report complicated.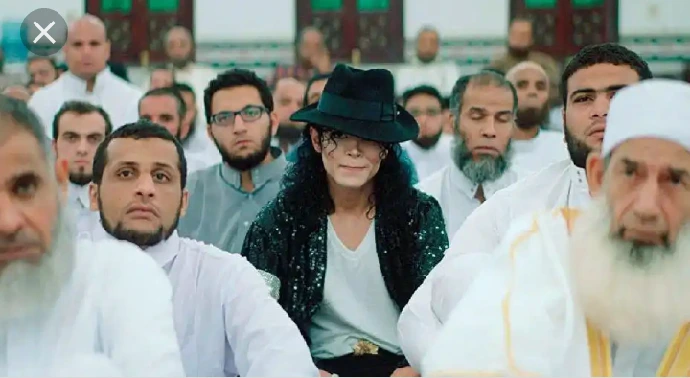 It is also rumored that Michael Jackson sang the Islamic hit song titled "give thanks to Allah," one of the best Islamic songs ever.