Drama as a breastfeeding mother was caught stealing goods worth N200,000
As I was going through my feed this afternoon, I saw a post made by Warri Aproko. In the picture shared alongside a long caption was seen a mother breastfeeding her child. This same woman was said to have stolen someone goods worth #200,000.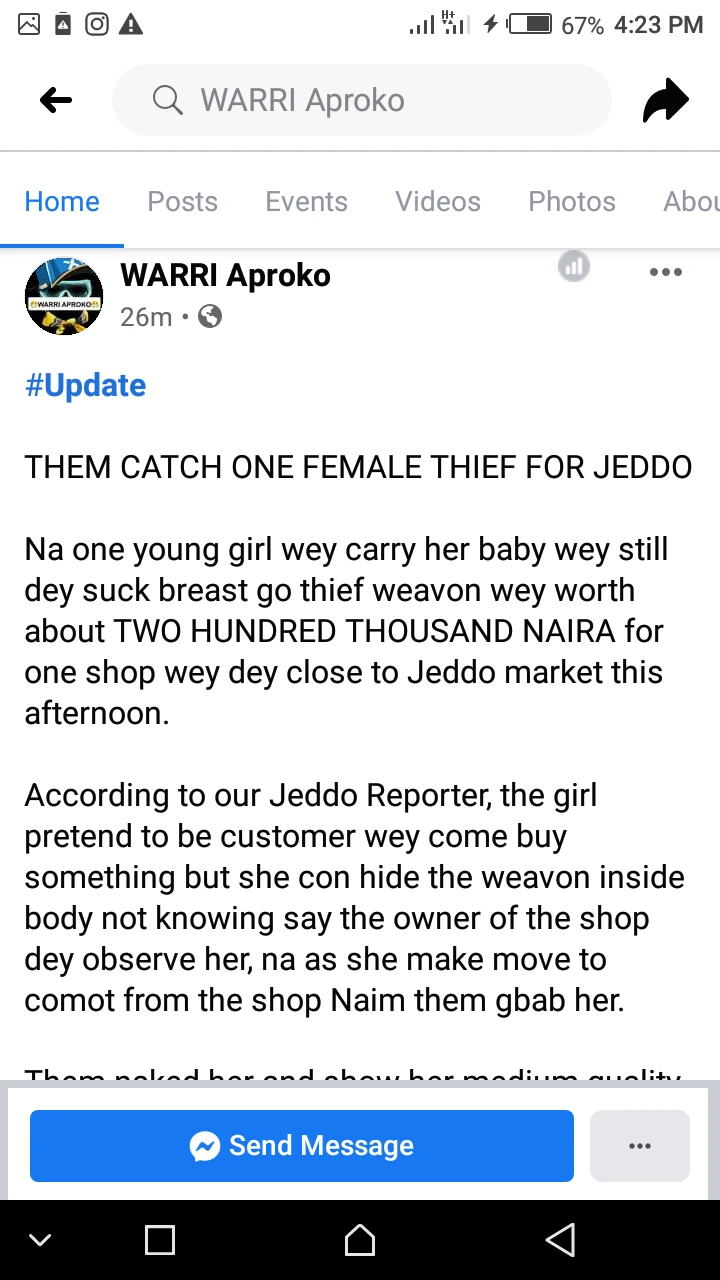 According to our source Warri Aproko, this lady went to a weavon and hair extention shop in Jeddo, pretending to be a customer. While checking on the weavons, she saw the one she liked but quickly hid it in her body. Unknown to her, the owner of the shop who doubles as the seller saw what she did.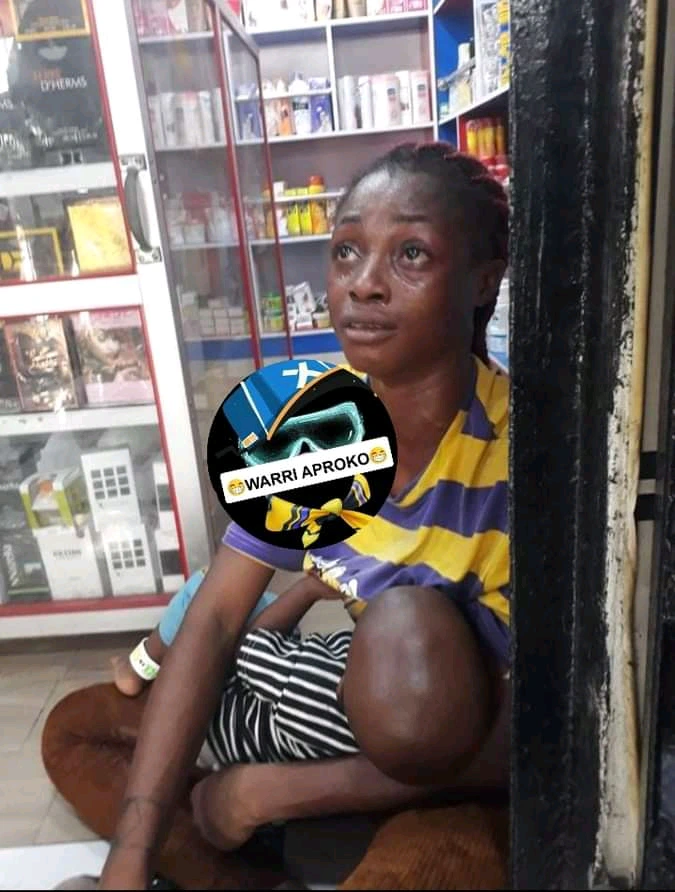 She didn't even raise an alarm when she did that but it was when she tried to leave the shop with the weavon that she raised an alarm.
People around stripped her naked but on a second thought they decided to show her medium quality of love before them let her go.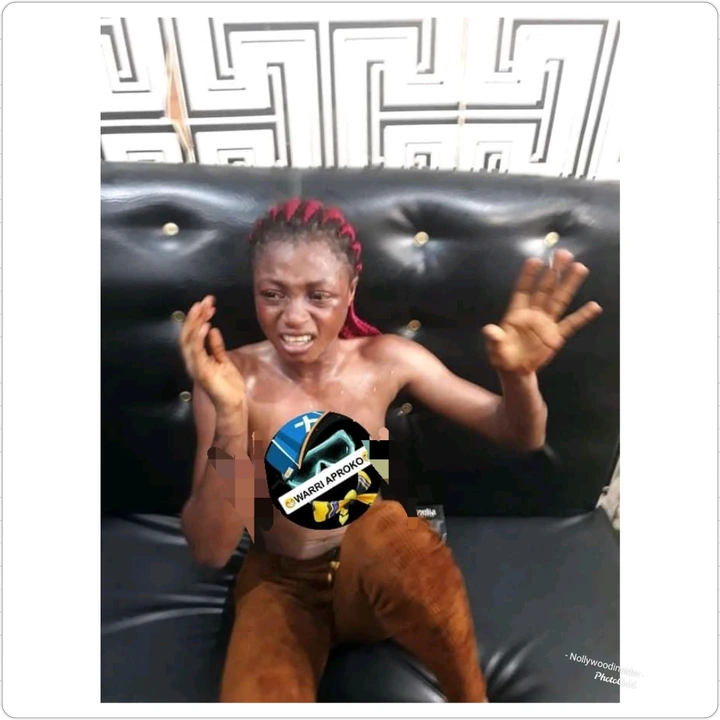 Judging by her appearance she looked unkept. I wonder what she wants to use the weavon for. Is it to sell it and use the money for something else like taking care of herself and her her baby? Could this be quest to belong to the high class or hunger? Here are what other people think. Let's hear your opinion too.