Following the confession of 21-year-old Chidinma Ojukwu, there have been rumors going around that Chidinma allegedly called her Uncle to clean up the apartment after stabbing Ataga multiple times. During an interview with PUNCH, Chidinma debunked the rumors and made it clear that she didn't reach out to anyone after stabbing the victim.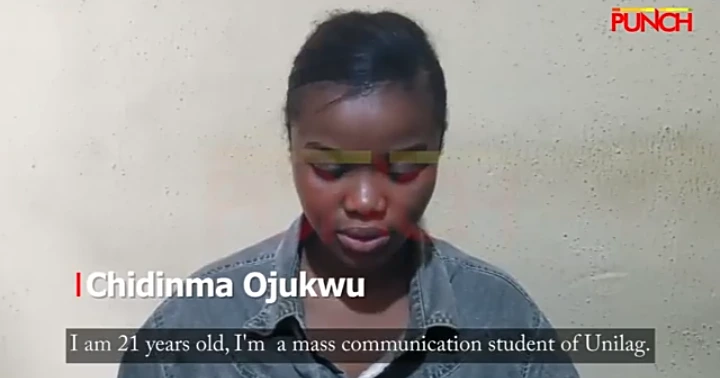 Some Nigerians have been sharing a conspiracy theory that states that the suspect called her uncle to send his boys to clean up the apartment after murdering Michael Usifo Ataga. The reporter who spoke with Chidinma asked her to confirm this theory and she stated that she didn't call anyone to clean up the apartment after the incident.
Here are screenshots below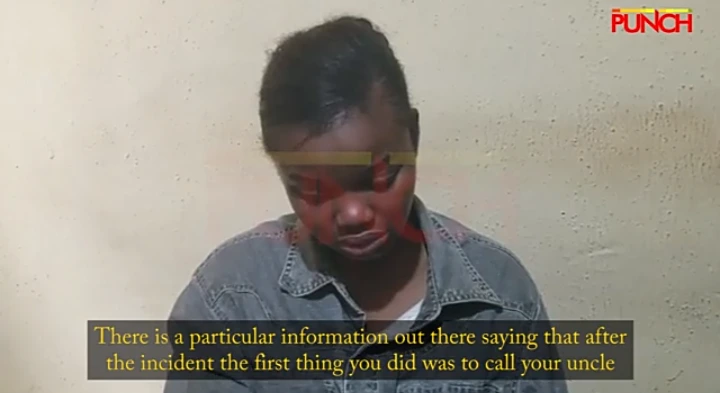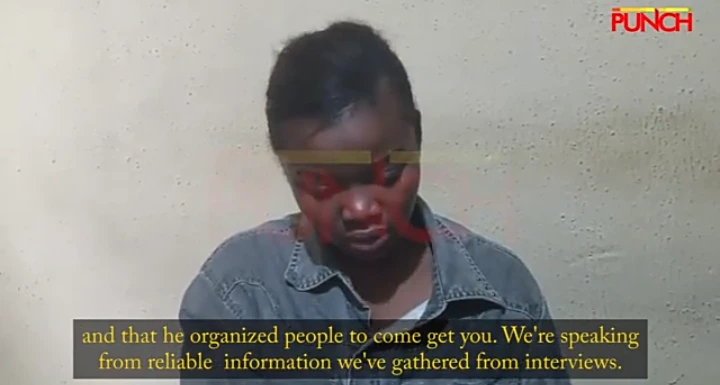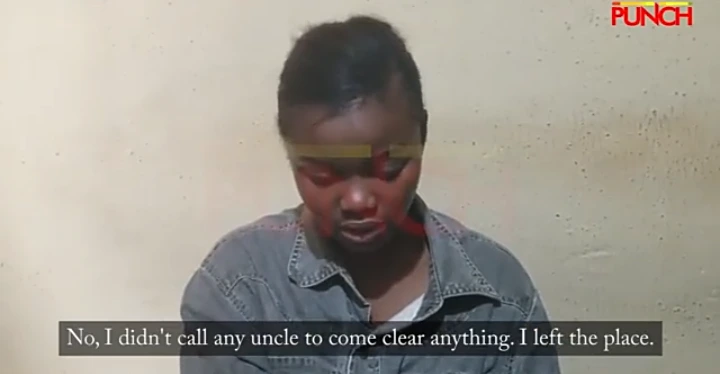 She said, "No, I didn't call any uncle to come to clear anything. I left the place. I didn't say anyone should reach out to anybody. I didn't plan on killing him, I know everyone is disappointed in me and I'm sorry. I don't know what came over me that made me do what I did. I hope God forgives me and everyone forgives me."
Chidinma stated that she left the place after stabbing the victim. You can watch the video below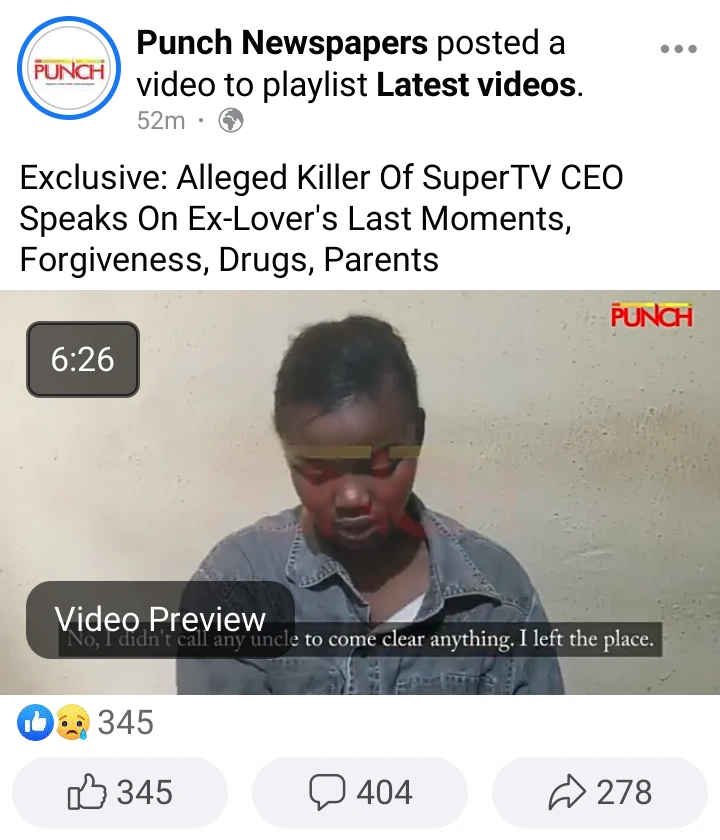 What is your take on this?