Joe Biden said immediately after he was declared the winner of the United States election
The United States of America have chosen a new president after four years of Donald Trump administration.
Joe Biden's win means that Donald Trump is among the few one_term President of the United States of America in her history.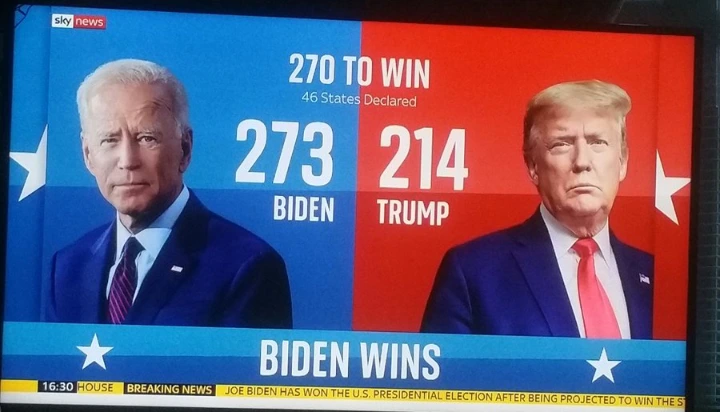 The voting started in a promising way for the former vice president as he flips some of the states to win this crucial election.
There are counties that he won all the electoral votes like the states near the US_Canada border of Dixville.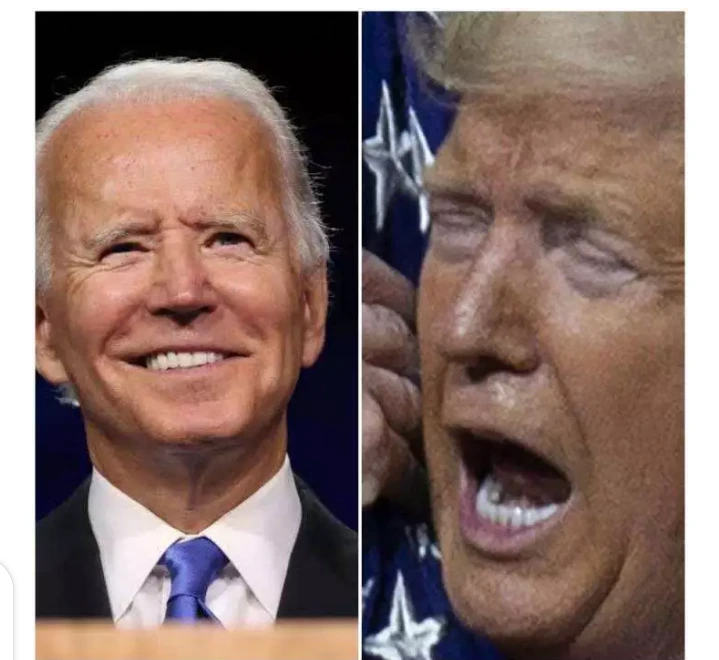 He defeated Donald Trump after his win in the state of Pennsylvania saw him surpass the required 270 electoral votes to be declared the winner.
The swing states played a vital role in his election as Donald Trump was previously winning the states of Michigan, Wisconsin, Georgia and Pennsylvania before the former vice president pipped the win from him.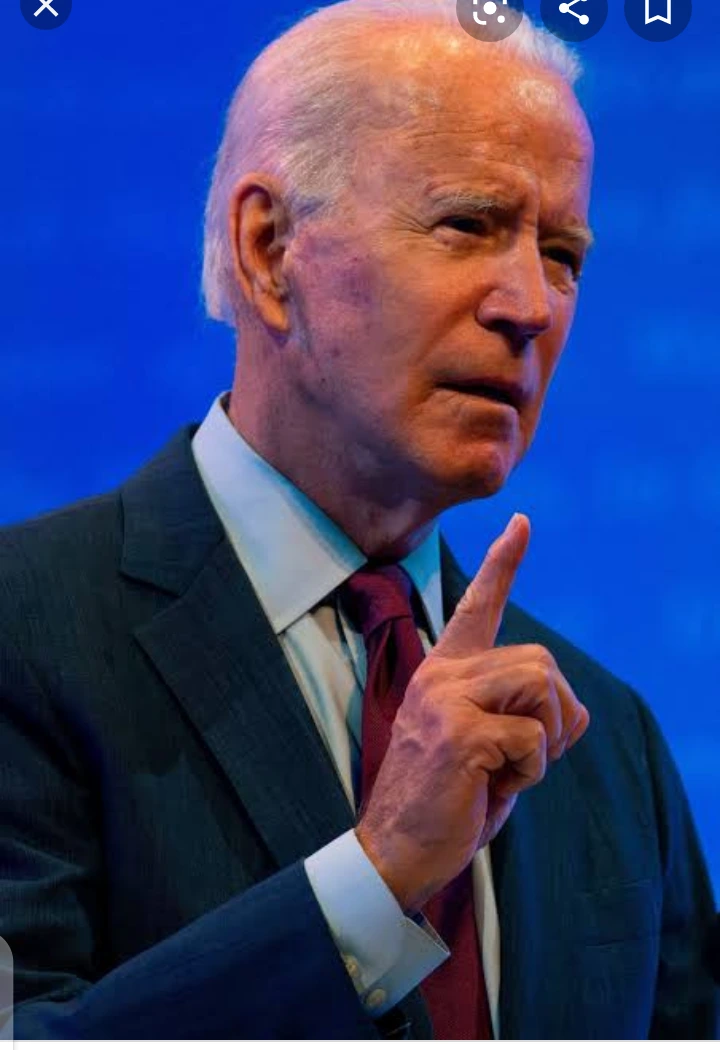 After being declared winner, this is what Joe Biden said that have gotten a lot of people talking on Twitter: America, I'm honored that you have chosen me to lead our great country.
The work ahead of us will be hard, but I promise you this: I will be a president for all Americans_ whether you voted for me or not.
I will keep the faith that you have placed in me" he said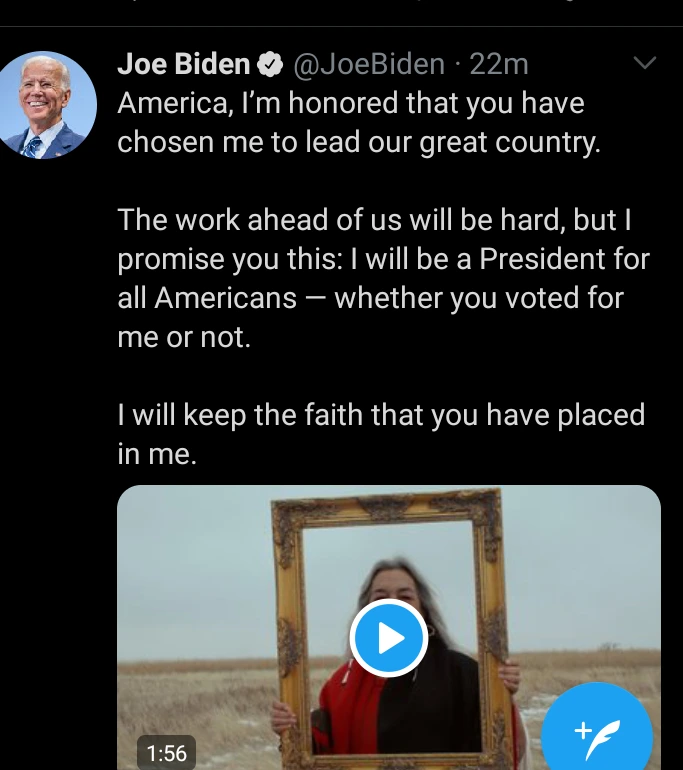 This is how people reacted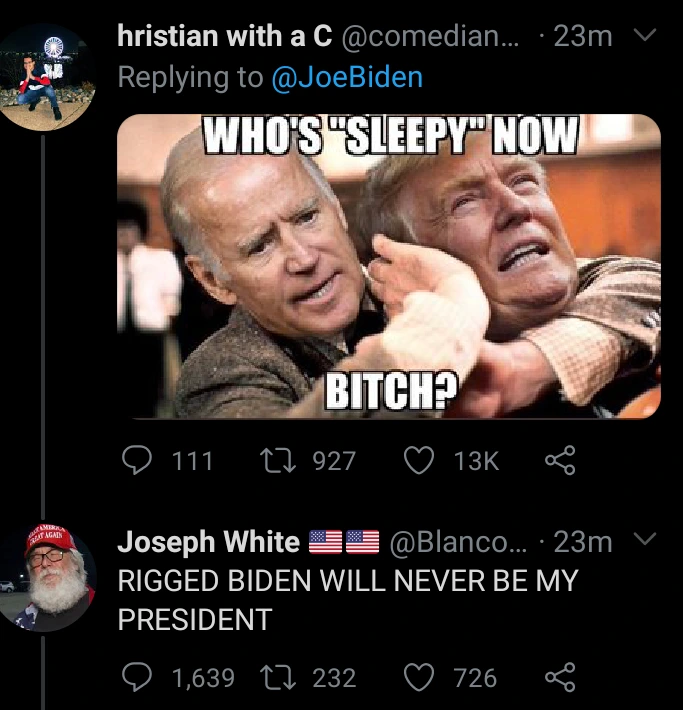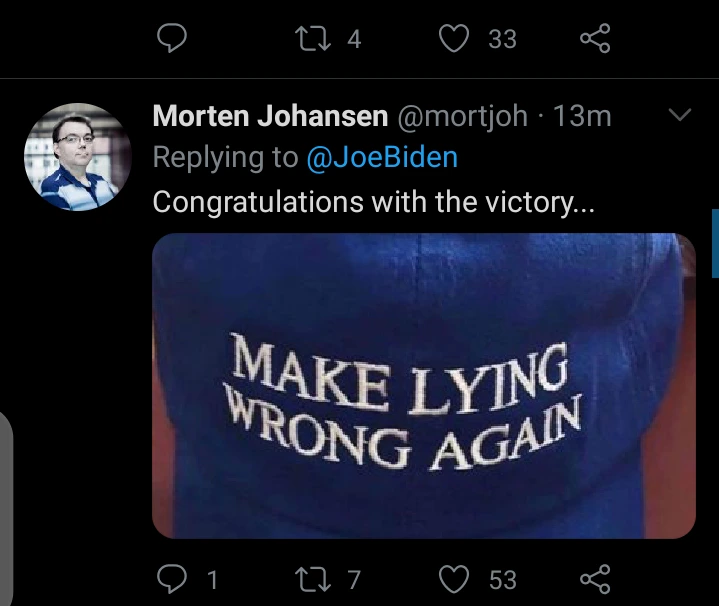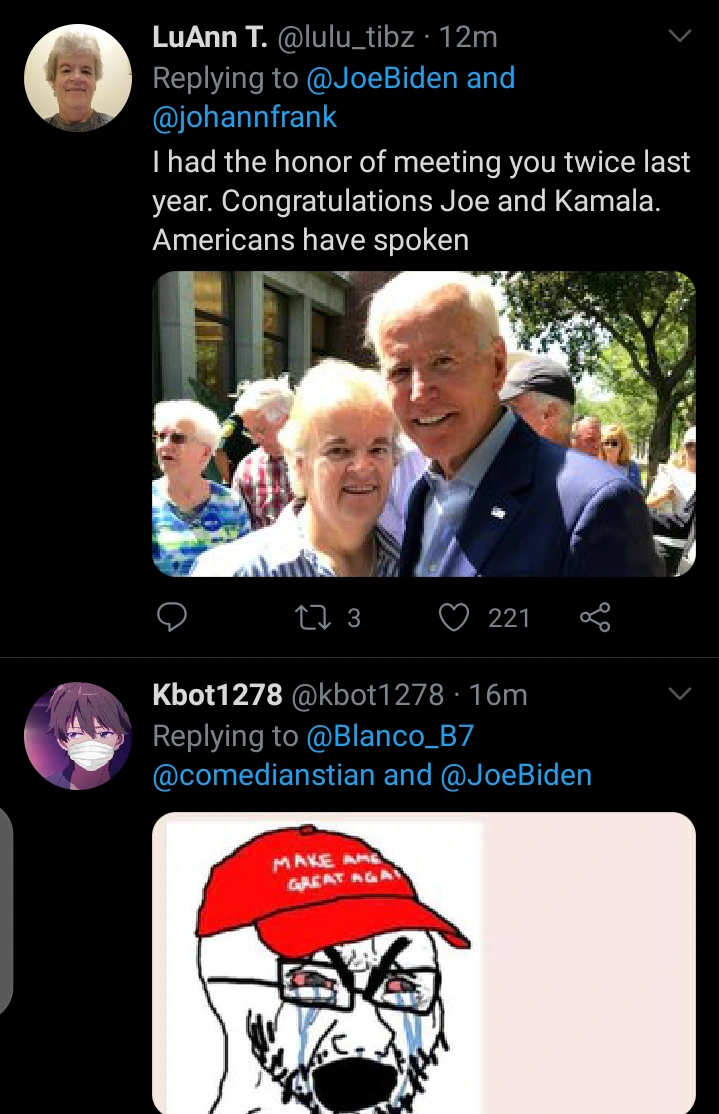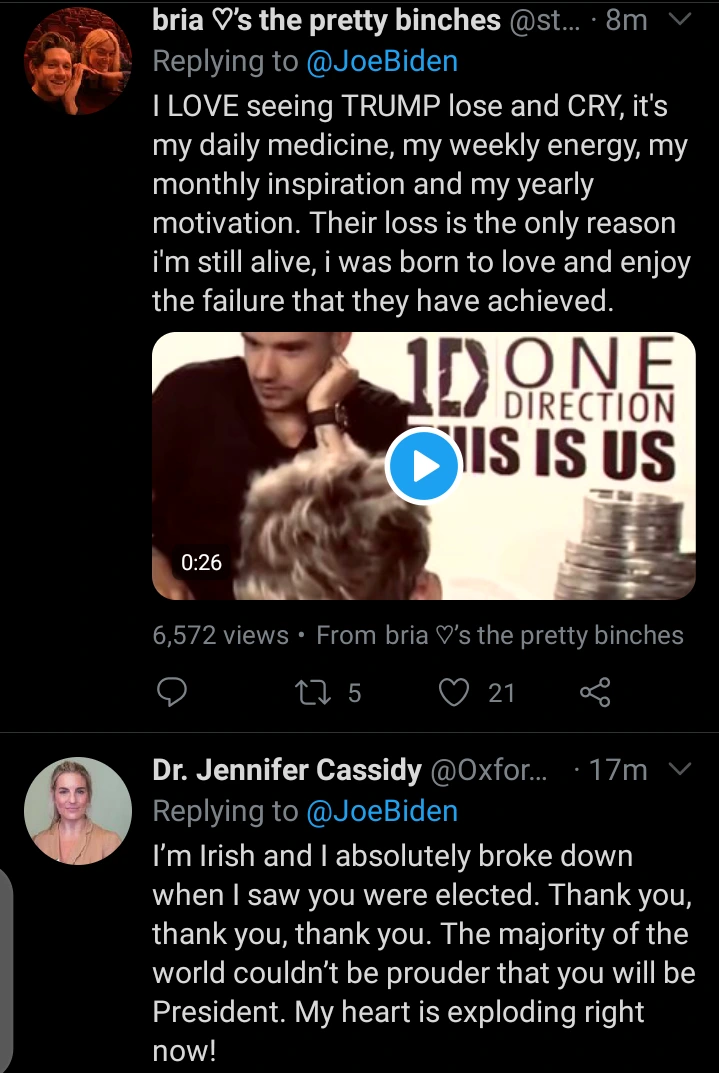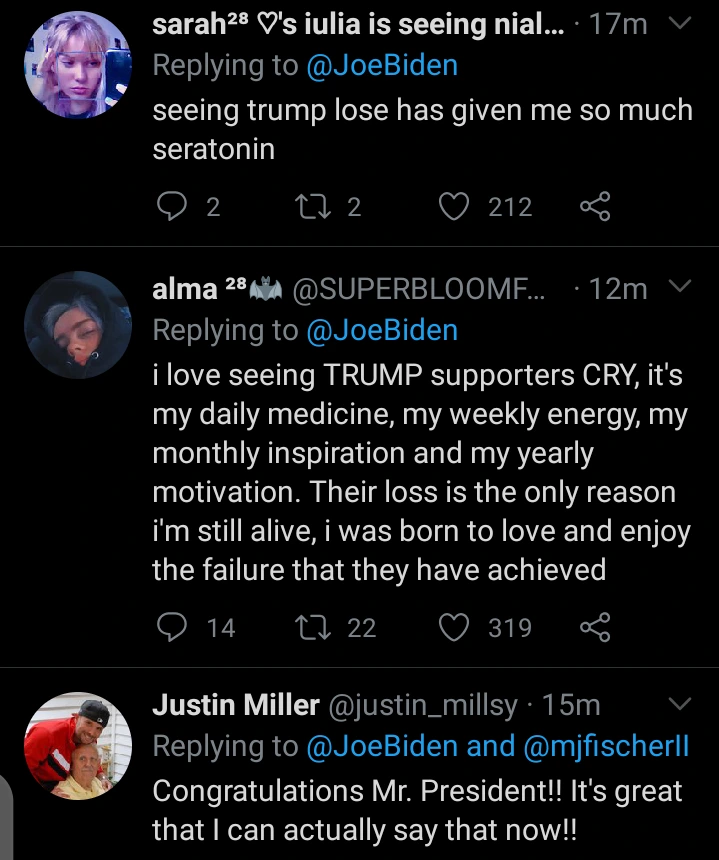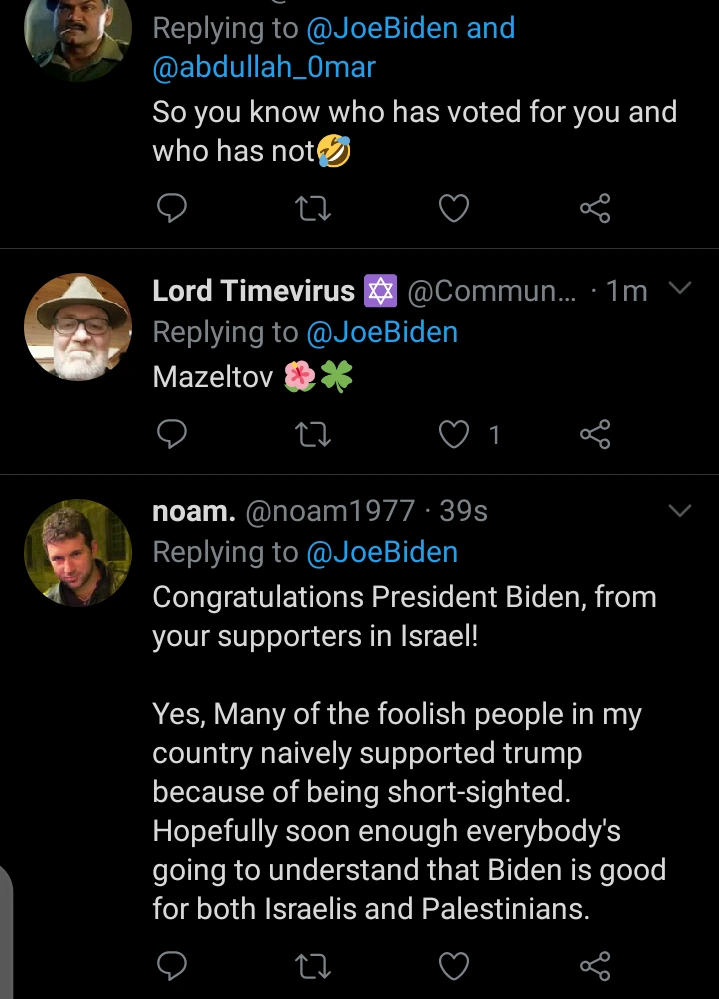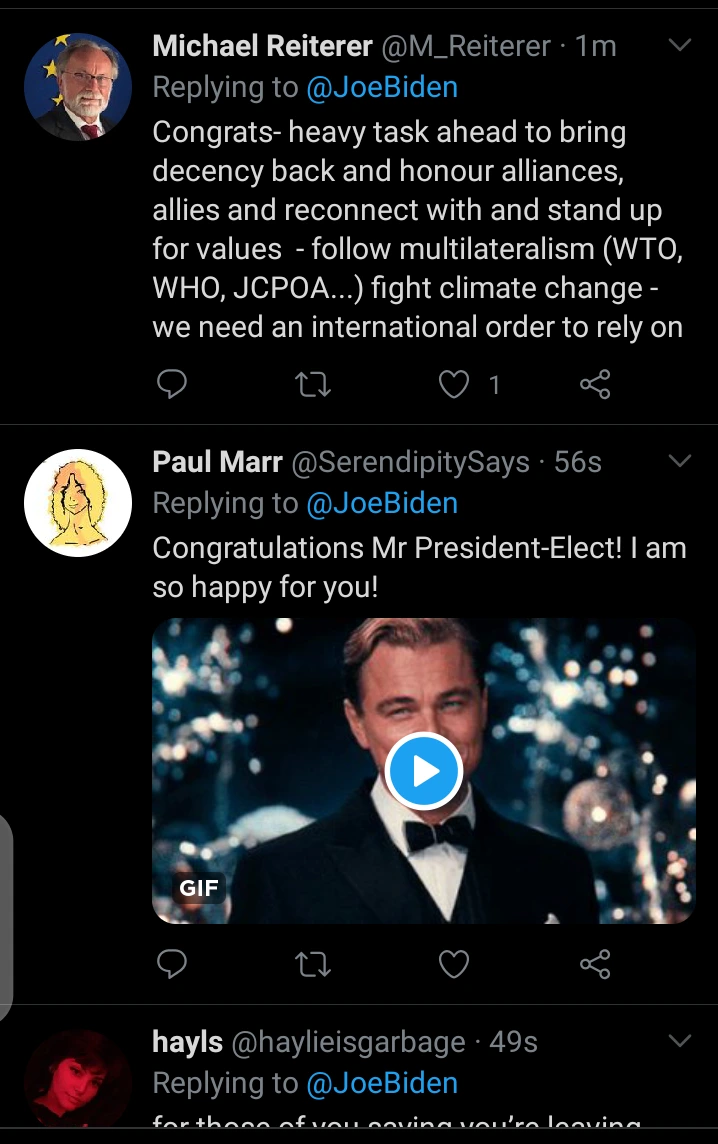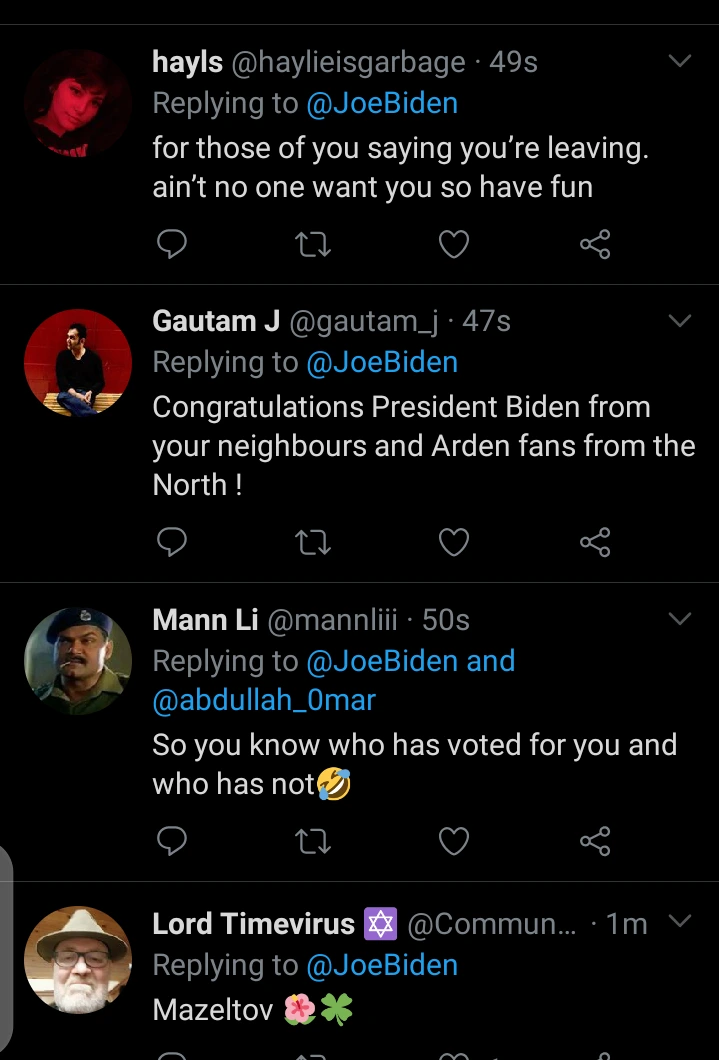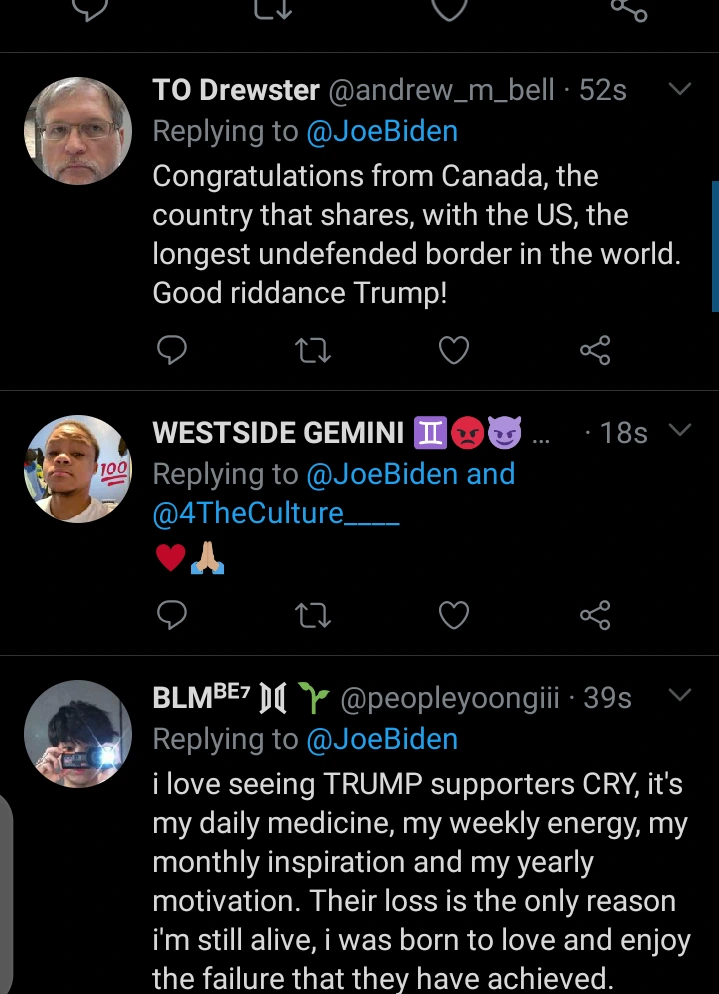 However, the Republicans and the presidency have declined the result as they promised to take up the matter to the united states supreme court.
President Donald Trump has called the election process as illegal, cheats and stealing and has vowed to use his legal practitioners to fight for the results in the court.
What do you think about Joe Biden becoming the 46th president of the United States,?