Married Woman Glued Together With Lover: Twitter Fans Debated It Was Not A 'Magun' Case
Recalling back the scenario of the viral video of a married woman and her lover, from Ogun State who were stuck together while having extramarital affairs together, lots of Nigerians had immediately jumped into conclusions it was as a result of the African traditional charm called 'Magun', usually placed on a woman by the husband if he suspected her cheating.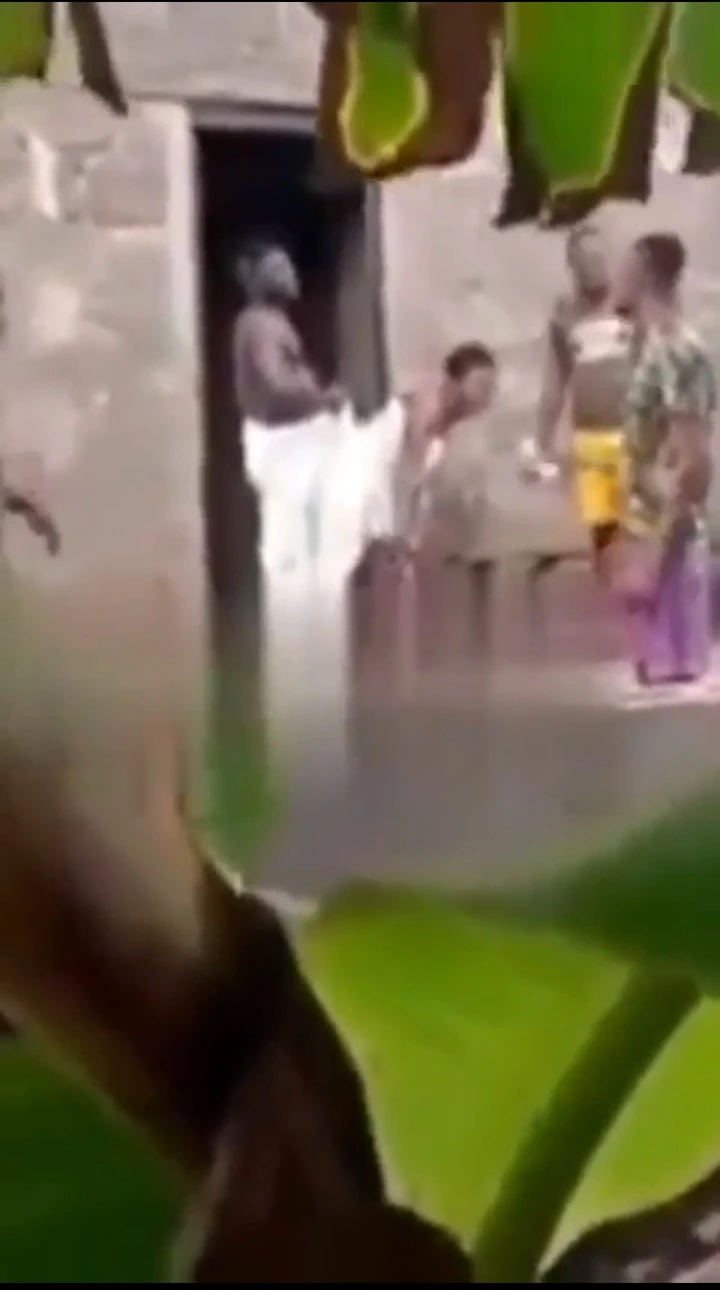 In the viral video, which allegedly was captured secretly by people suspected to be a male and a female, you could see both the man- lover and the cheating woman crying and pleading that they should not be exposed.
In the context of that was an argument generated on Twitter where the post was also made, and lots of people had concluded that it was a case of a traditional charm called 'Magun'
Sequel to that was also, lots of arguments which generated over the incident. While some believed the two lovers were glued together by the Magun charm, some schools of thought, who claimed to be medical practitioners are of contrary opinions on the matter saying, their gluing was not caused by 'Magun' but by some medically related sexual faults.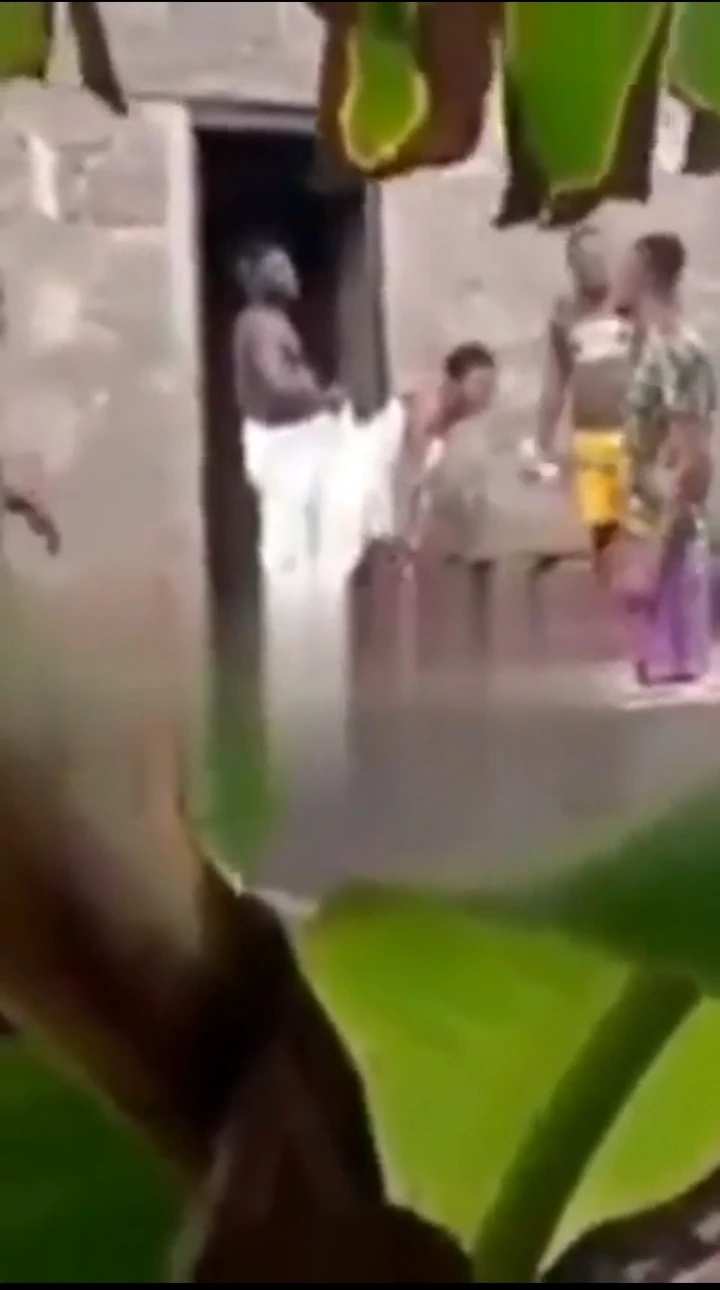 Sympathizers who believed it was Magun, tries to pour water to neutralize its effect
Stating the cause of the gluing together of the supposed married woman and her lover, Another Twitter handler known as doctor Sina has said, it was caused by what is known as PENIS CAPTIVUS, other than 'Magun'. In his further hypothesis, he said that if the function of the so-called Magun charm is real, then it has a medical and scientific explanation. Read his explanation below.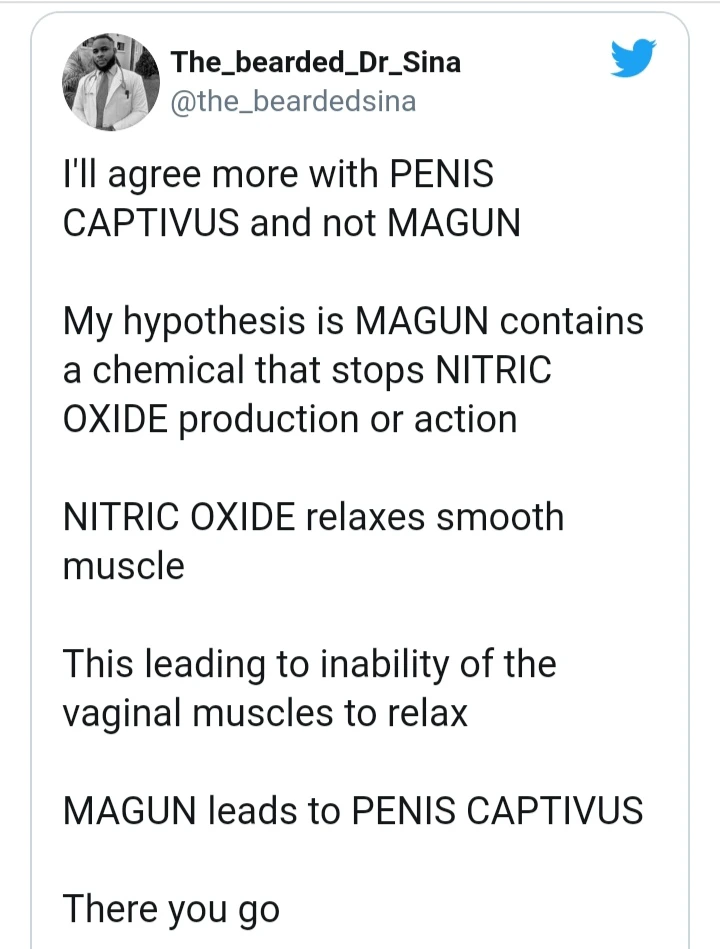 See other reactions bellow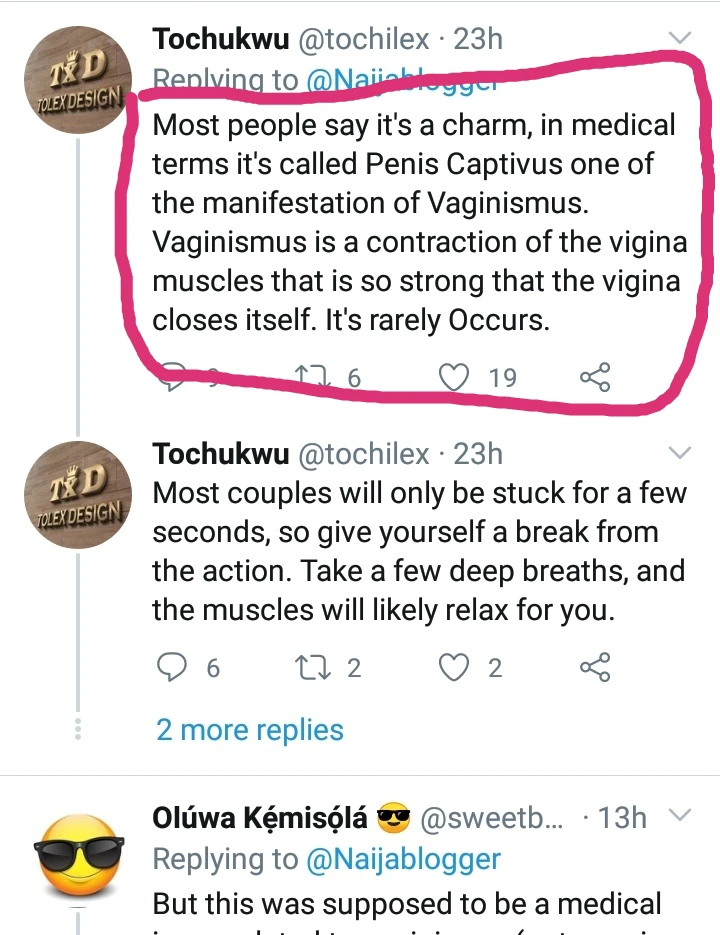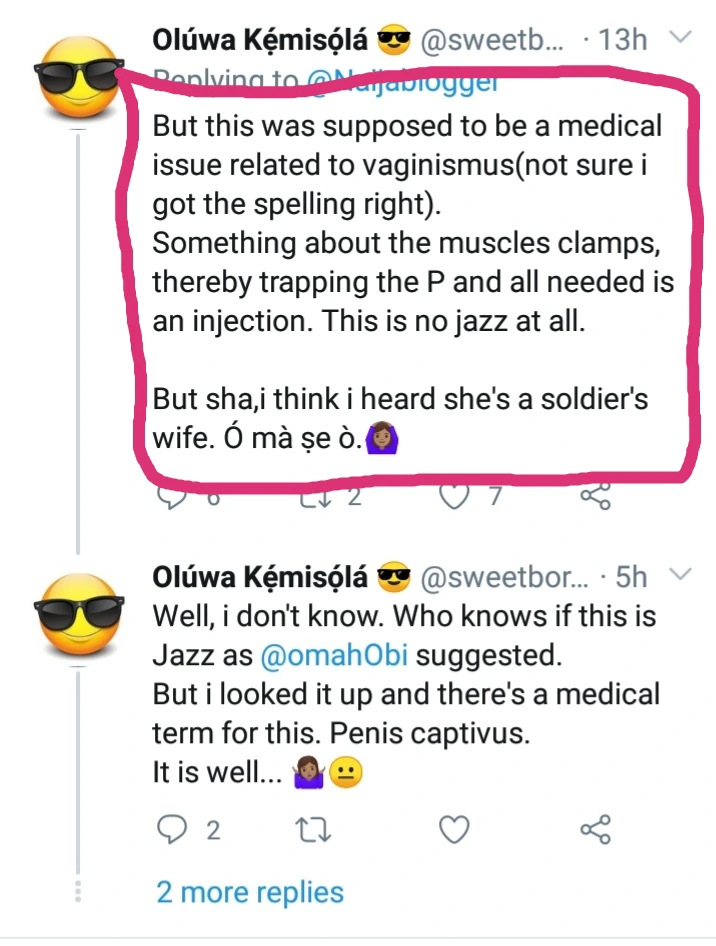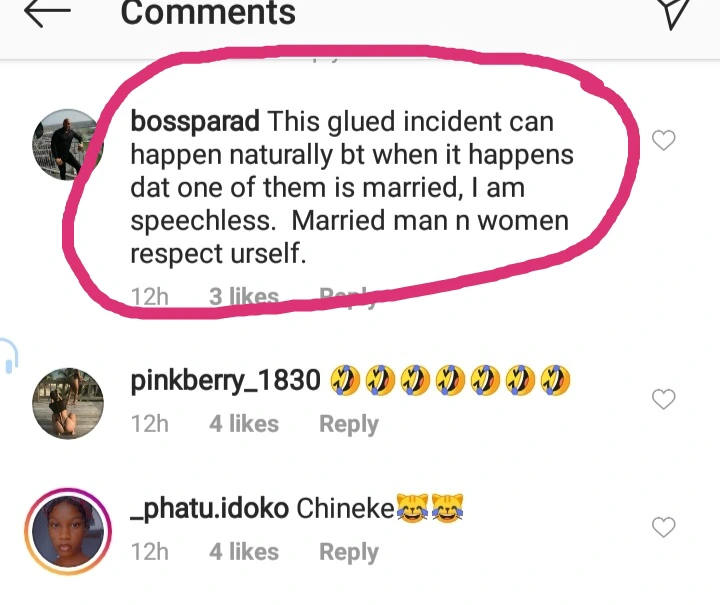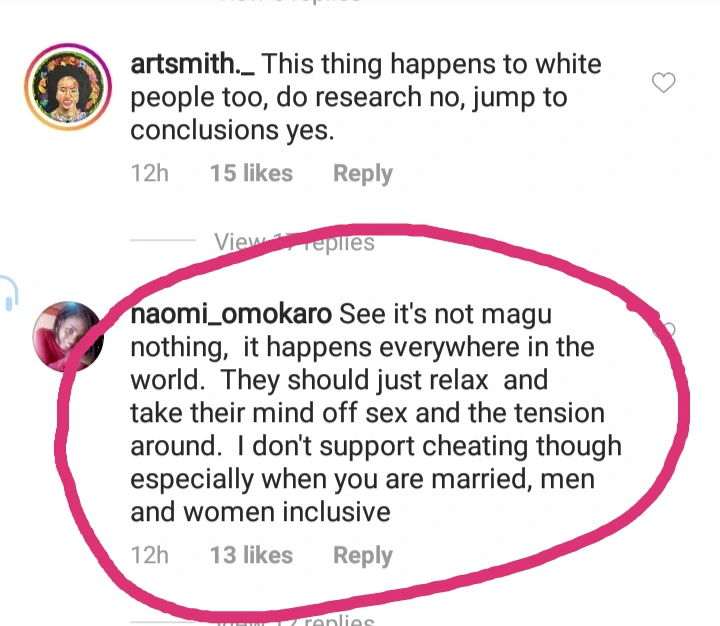 But Magun or no Magun, some women naturally enjoy extramarital affairs, Irrespective of tribe, races society or religion. Leave aside some those that have been exposed, thousands of other women out there, whether married or unmarried who engage in extra affairs aside from the one they are currently in.