Native Doctor Who Forgave Ada Jesus Has This Message For Nollywood
As we all must have known, a comedienne who identifies as Ada Jesus was reported to have fallen seriously ill and all efforts to nurse her back to health in the hospital were in vain.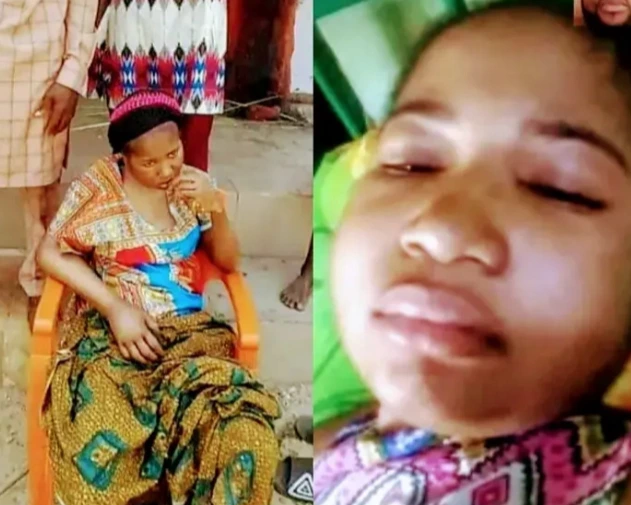 Prior to this, Ada Jesus was known to have spoken against a man of God, a native Doctor, and a Nollywood Actress. She called both the man of God and the native doctor fake.
The native doctor, Chi Marine who she spoke against openly said that her allegations against him hurt him and he cursed her and this probably had a hand in her sickness. However, he forgave her and even gave her some money.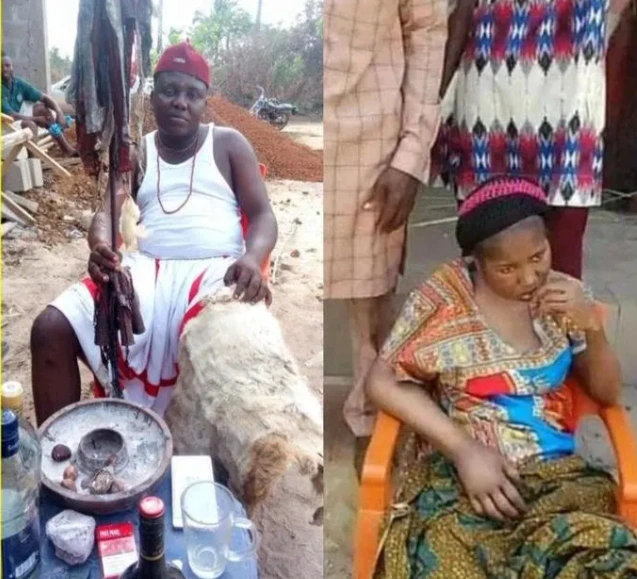 After this native Doctor forgave Ada Jesus, he decided to send a message to Nollywood. In his message to Nollywood, he talked about the way movie producers portray traditional religion in Nigeria.
He stated that most Nollywood movies portray traditional religion as evil and this is not the case most times. He went on to say that this representation of traditional religion/worship has many ways of causing pain.
To sum it up, his message to Nollywood is that they shouldn't always paint traditional religion in a bad way in their movies.
See his post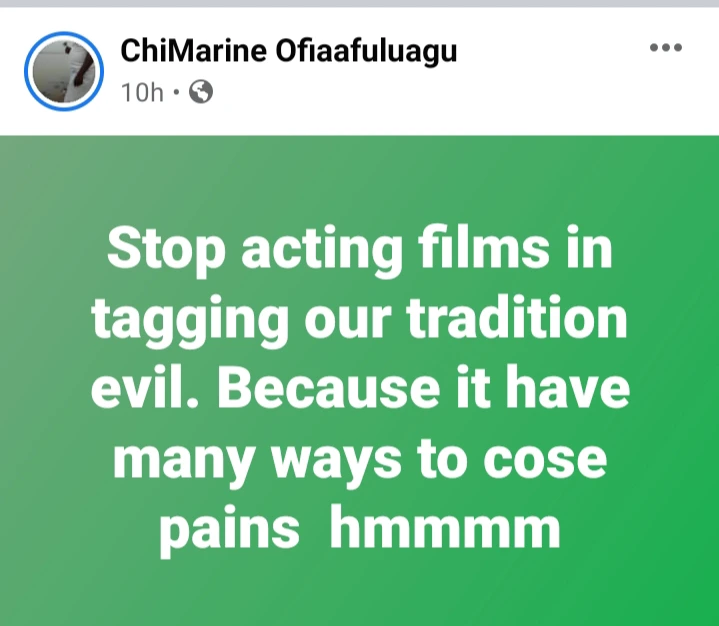 Some Nigerians reacted to his post and they were all in agreement. They all believed that the movie industry exalts foreign religion and brings down Traditional one.