We live in a wicked world, there are lots of bad people out there that are looking for who to harm. We must be very careful and vigilant so that we don't fall a victim to the evil ones.
Before taking any action in public make sure you are conscious of your surroundings. If you notice any of these 3 things in a bus, don't even enter it.
1. The Driver Is Looking Rugged Or Dizzy
Before you enter a bus, take time to take a good look at the driver. I know it may seem strange and time-consuming, but for your safety. If you notice that the driver is looking too rugged, or dizzy, don't enter.
Such drivers can easily drive people to their deaths, so for your own safety, look for another bus.
2. Suspicious Looking Passengers
This is also very important, if you notice suspicious-looking passengers in a bus, try as much as possible not to enter. Such people can be criminals and may harm you or steal your belongings.
The best thing to do is to leave and find another bus.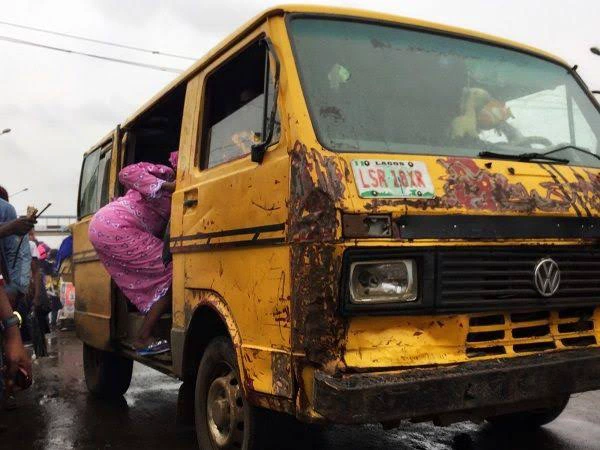 Photo showing a woman enter a bus
3. Usual Sitting Arrangement
If you notice any form of usual setting arrangement in a bus, you should leave. Sometimes, these bad people will purposely position at a spot where they can cause havoc to you, even in a bus. So for your protection don't enter.