PSG shows interest in Dembele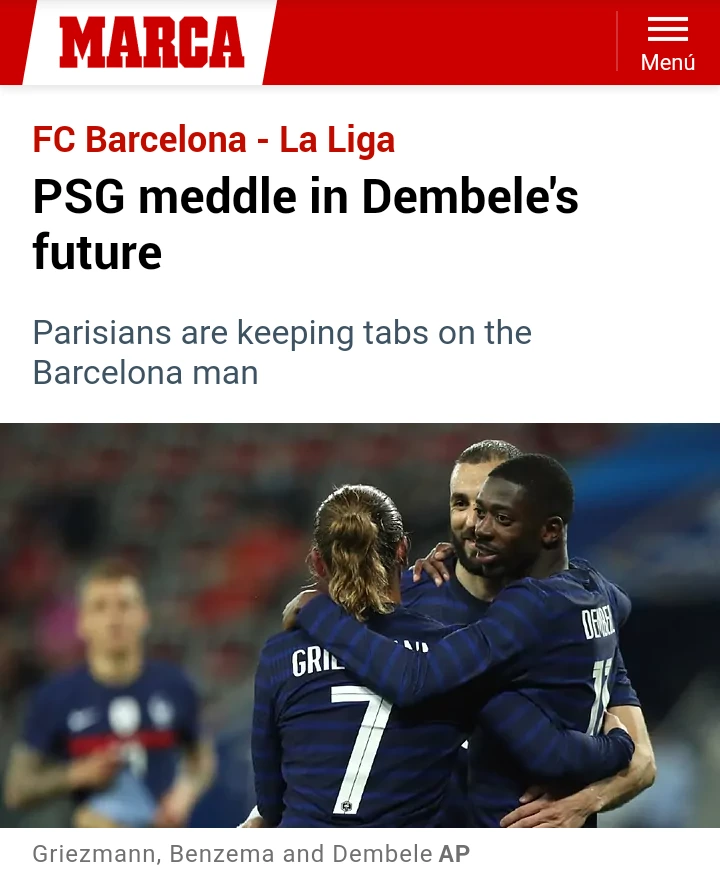 Tensions between Paris Saint-Germain and Barcelona have been rising.
Paris Saint-Germain are still hounding Barcelona, and are now showing interest in winger Ousmane Dembele, according to Marca. This comes amid a separate attempt to hijack the transfer of Georginio Wijnaldum.
PSG, who irked Barcelona earlier this year by starting talks over a possible transfer for Lionel Messi, knows Dembele's contract will expire in 2022 and wants to give him a reason to delay a new deal – a move that will upset Joan Laporta and the Blaugrana.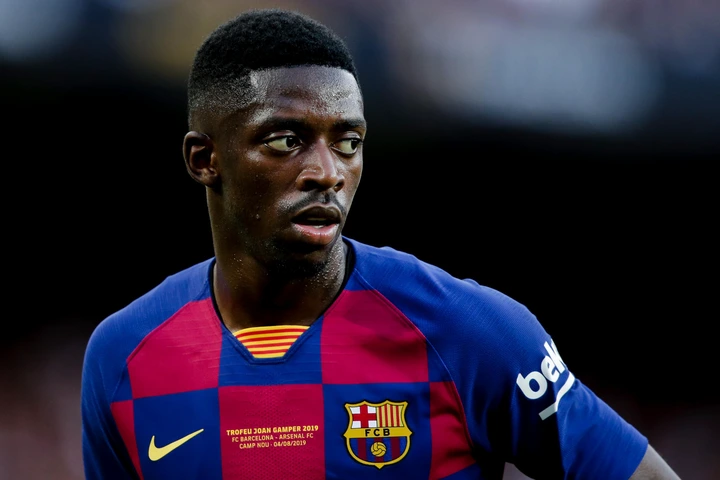 [Photo credit to Google]
Everton pondering on Assigning Rafa Benitez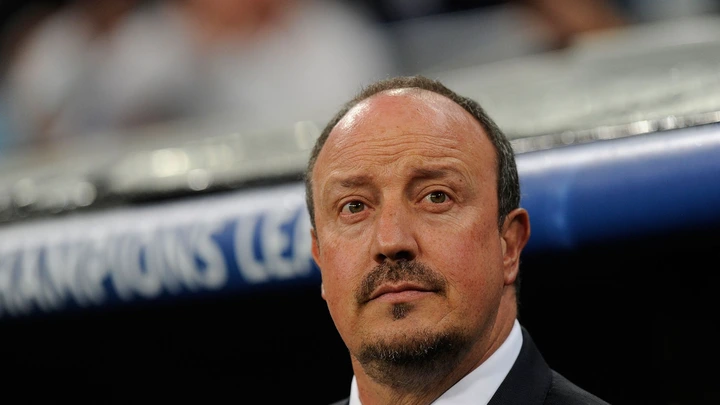 The Toffees' pursuit of the former head of a big competitor would be a surprising move.
According to The Telegraph, Everton are considering offering former Liverpool manager Rafa Benitez a contract after losing Carlo Ancelotti to Real Madrid.
Benitez resigned from his post as coach of Dalian Professional in the Chinese Super League earlier this year due to the impact of the pandemic on his family, and he is said to be interested in returning to the Premier League, where he has previously coached Chelsea and Newcastle in addition to the Reds.
Onana likely to join Arsenal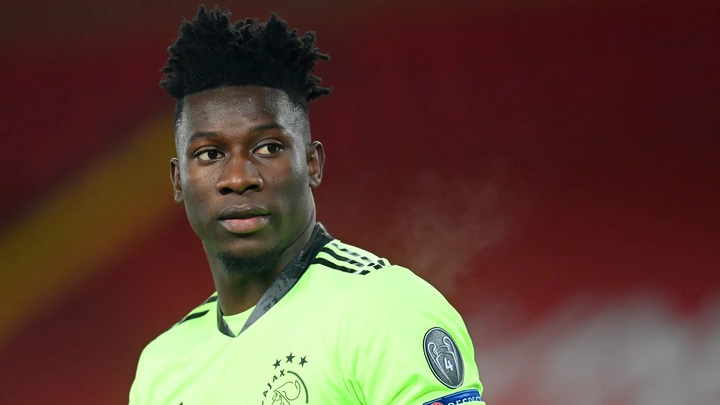 According to football.london, goalkeeper Andre Onana is still very likely to join Arsenal this summer once his doping violation appeal case is resolved.
The outcome of the appeal, however, could affect the fee paid to Ajax, as it will determine whether he is available to the Gunners right away.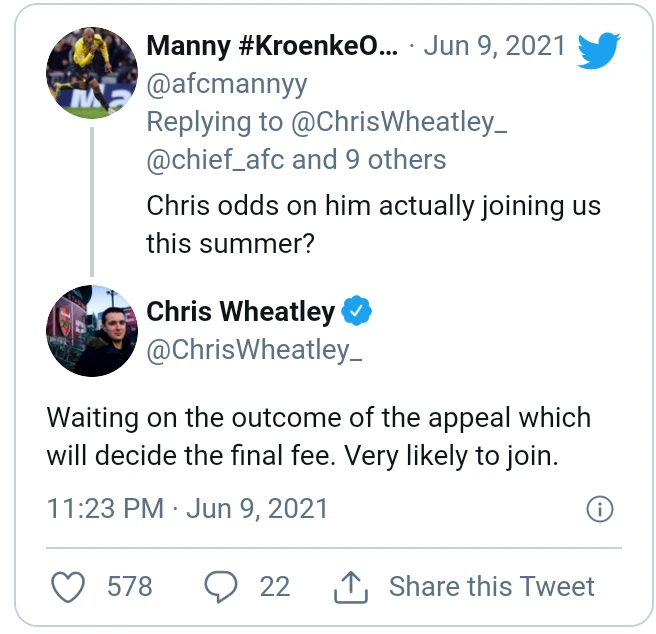 Chris Weatley also confirmed the reports that the deal is realistic if Onana appeal is resolved amicably.
Arsenal has joins the race for Ben White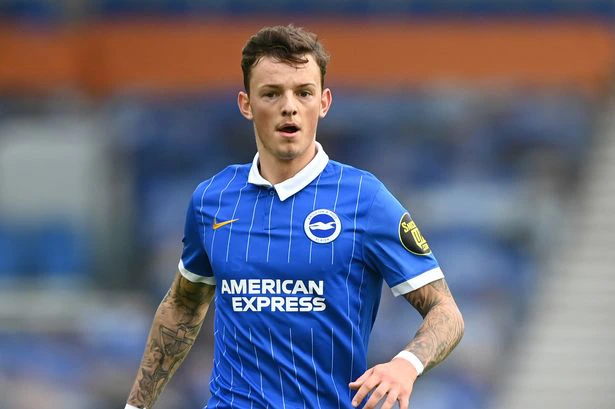 Arsenal has entered the race for Brighton defender Ben White, according to the Mirror.
Mikel Arteta has become a 'great admirer' of White, who impressed during the 2020/21 campaign on the south coast.
Liverpool, Tottenham Hotspur, and Manchester United are all interested in signing the 23-year-old. Ben is keen on joining Manchester United.
David De gea confident to be Man United goalkeeper next season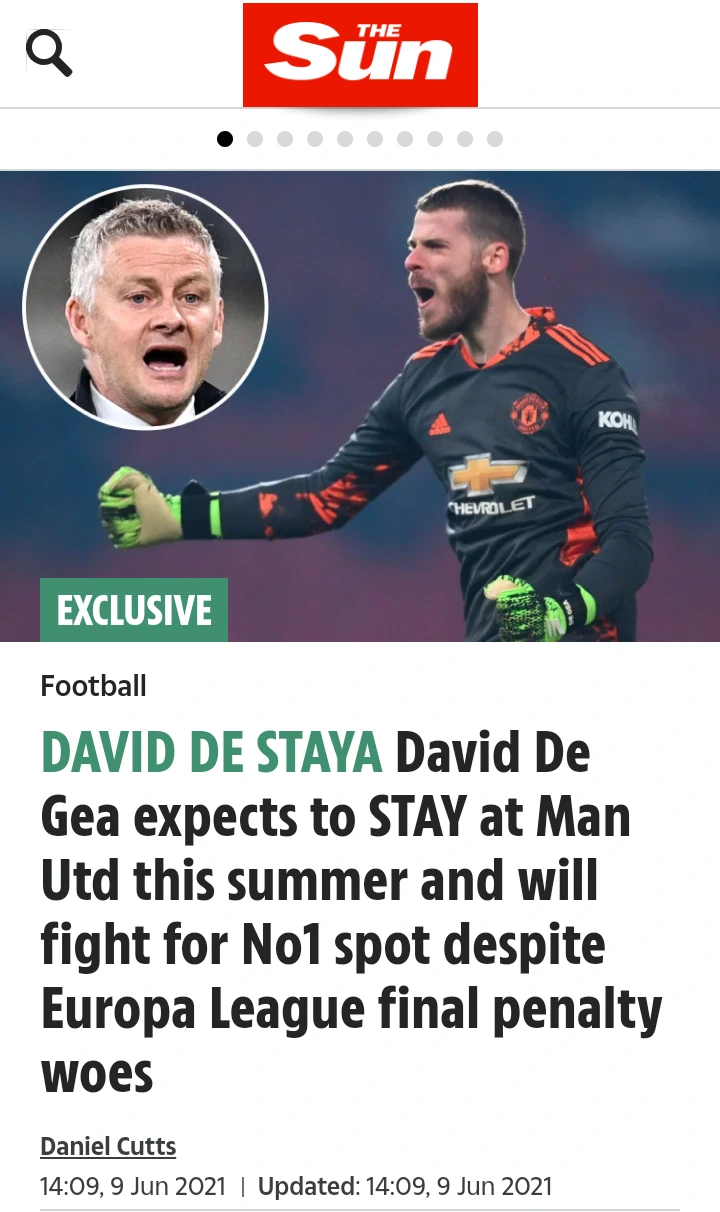 According to The Sun, David De Gea expects to continue at Manchester United until the summer despite heavy rumours that he would leave.
Not only that, but the Spaniard is said to feel he will be first-choice goalkeeper for Ole Gunnar Solskjaer ahead of Dean Henderson.
In 2020-21, De Gea and Henderson split time in the starting lineup. The Spaniard is ready to fight back for his position as the team best goalkeeper.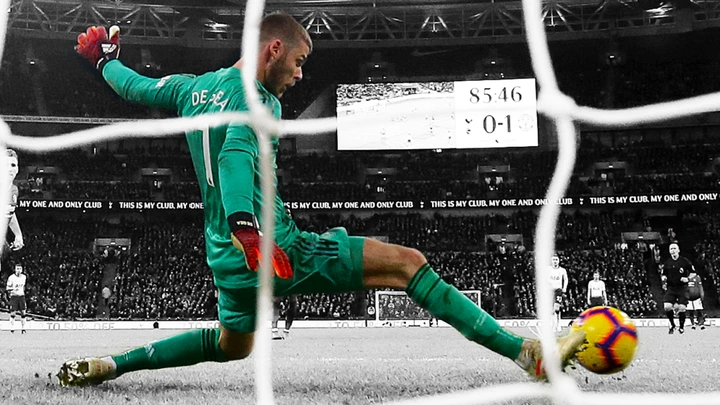 [DDG incredible save against Tottenham Hotspurs]
Writer's report: With the transfer window opening in just two days ago. We have been seeing so much intense drama as big clubs lock horns over club targets. It seems like a battle for the quick-witted, for any club to excel and achieve their goals in this transfer window, I think they need to be extremely fast and unwavering in making decisions.