Sir Abubakar Tafawa Balewa was born in Bauchi State, in the present-day North Eastern part of Nigeria in December 1912. He attended a koranic school in Bauchi and after the koranic education, he proceeded to elementary school and later to Bauchi provincial school. The young Balewa also studied in Barewa College, former Katsina college.
After his education in Barewa College, he returned to Bauchi, where he got employment as a teacher and rose to the ranks of the headmaster. In 1944, Balewa was among the people selected to study abroad at the University of London's Institute of Education. Upon graduation, he returned to Nigeria and was given Inspector of schools for the colonial Administration and later joined politics.
Balewa was elected into the Northern House of Assembly in 1946 and to the legislative council in 1947.
Alhaji Sir Ahmadu Bello and Sir Abubakar Tafewa Balewa were instrumental to the formation of the Northern People's Congress as a political association from a cultural organization known as Jam'iyyar Mutanen Arewa. Balewa was one time Minister of works and also a Minister of transportation prior to Nigeria's independence.
Balewa was the first Prime Minister of Nigeria who formed a coalition government with Nnamdi Azikiwe of the National Council of Nigerian Citizens and Action Group led by Chief Awolowo became an opposition party. Balewa was reelected in 1964 in an election that was reported to be marred by irregularities. On 15 January 1966, a group of young soldiers led by Major Chukwuma Kaduna Nzeogwu struck and toppled the government of Balewa, a coup that consumed many first republic politicians including the head of government, Sir Abubakar Tafewa Balewa, and also marked the end of the first republic in Nigeria.
Images of Sir Ababakar Tafewa Balewa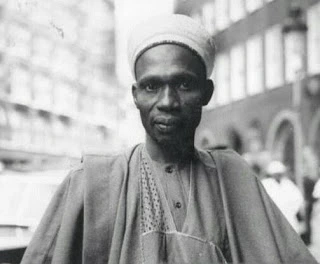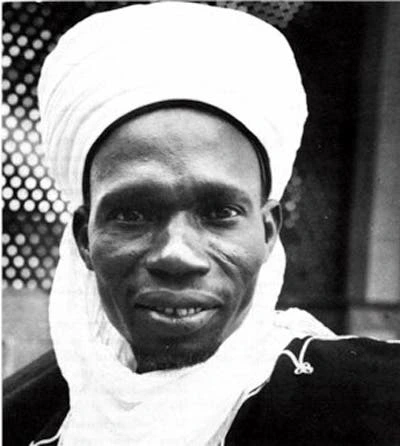 Photos credited to P interest
Emmanuel Ifeajuna was among the five majors that planned the coup, which was carried out in January 1966. He was born in Onitsha, present-day, Anambra state in 1935.
He attended Dennis Memorial Grammar School, Onitsha in 1946. After his secondary education, he worked briefly as a clerical officer II and then proceeded to study Chemistry at the University College Ibadan and later graduated in 1958. After graduation, he also worked briefly as a teacher, a work that looked boring to him. Ifeajuna later got admitted into the military and became one of the coup plotters in Nigeria.
Image of Emmanuel Ifeajuna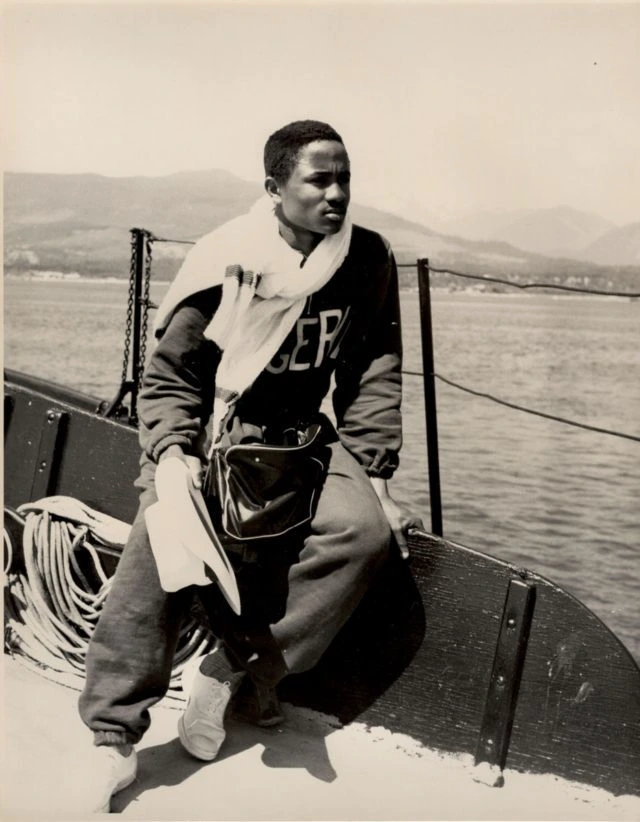 Photo credited to Pinterest
Chukwuma Kaduna Nzeogwu was also among the coup plotters and leader of the coup. He was born on 26 February 1937 in Kaduna, the capital city of present Kaduna state. He hailed from Okpanam Town, in present Delta State.
He started his elementary education at Saint Joseph's Catholic Primary School in Kaduna and his secondary education at Saint John's College in Kaduna.
He was admitted into the military in 1957 and attended a couple of military training in Ghana and also in Sandhurst, United Kingdom.
Reports had it that, Nzeogwu was the soldier that led other soldiers to first attack and murdered the head of government, Sir Abubakar Tafewa Balewa, and also followed by Sir Ahmadu Bello (Northern Premier), Festus Okotie Eboh(Federal Minister), Arthur Unegbu, and many others. It was reported that Nnamdi Azikiwe was outside Nigeria while Michael Okpara, Eastern Premier had an important visitor and Aguiyi Ironsi outsmarted them.
Images of Nzeogwu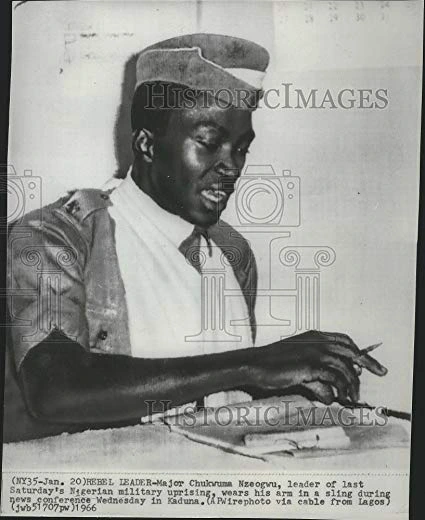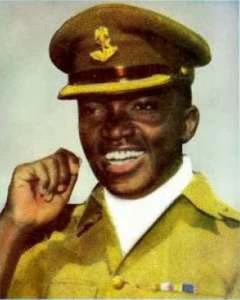 Photos credited to Pinterest
Adewale Ademoyega was also among the five majors that planned the first coup d'etat in Nigeria. He was born in present-day Ogun State, South-Western Nigeria. He attended the University of London, where he obtained a degree in history. He wrote a popular book titled "WHY WE STRUCK," where he gave an account of all the circumstances and intentions surrounding the first coup in Nigeria.
Image of Adewale Ademoyega