Investment scams have become a major business by conmen in Kenya, most of these platforms emanating due to the ease in technology and gullibility of Kenyans. When the use of web services has been made affordable and easily acquired with even free website creating tools. This has led to the development of some malicious trading companies that disappear into thin air with their customer's hard-earned cash. Many are left wondering how to identify legitimate and fake online investment companies;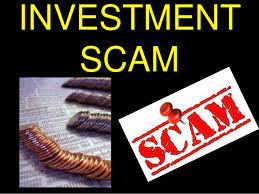 1.      Too good to be true.
A website popped up on my radar recently, this website offers 20% profit every twenty-four hours. This is quite a deal I thought to myself, quickly took my school fees and deposited them on the website. This was after creating a premium account with them that cost me three thousand shillings. The least deposit for investment was five thousand. I made the investment and after twenty-four hours I had my profits back, this I compounded and reinvested back into the website. I did this continuously for a whole month. By the end of the month, I was feeling invincible. It felt like I was on the road to success, I withdrew my a hundred thousand and got a message to affirm this. I was now championing this website to all my friends, but upon them investing the website got shut down. I realized that the website is created and a fixed amount was deposited in it, when this amount is depleted then it shuts down. Do not fight more people are investing in the website and there will be more every day because everyone wants more and greed gets the better of us.
2.      Licensed
Request for a license when joining the investment, some scams have perfected in this art that they even have legit licenses. Demand a KRA pin and check it on the KRA portal database. If it doesn't exist the business is a scam.
3.      Customer support services
In any good business customer support is essential, if the person you want to handle your money has no good etiquette he might abscond with your money.
4.      Impersonated brands
Many of the online scams have impersonated international and local brands just to appear legitimate. recently a website by the name of amazon scammed Kenya with millions, this is just an example of the many websites that have taken money from Kenyans.
5.      Be up to date
Before investing ensure you're up to date with all technology and every other trendy scam in the industry before getting into any investment.