"We Don't Need His Money, Only His Forgiveness" – Mother Of Ada Jesus Rejects Donation From Odumeje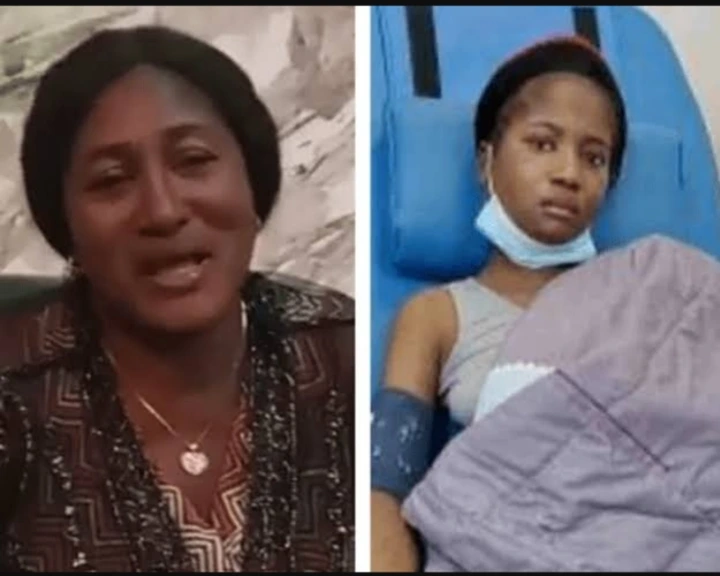 For the fact that grace prevails, It is unkind for the mother of comedienne Ada Jesus to have publicly requested the account number of the Prophet to refund the one million naira donation which he donated for her daughter's well-being after accepting a similar donation of one hundred thousand naira from a native doctor.
What she should have done instead is to give back the money to him secretly and show little appreciation before making her reasons known rather than foully disclosing it on social media for a poll of public opinion.
Recall the video we watched, in which her father was rejoicing greatly when the prophet said "EVERYTHING is ok. Also don't fight a man that can help you. The great God will forgive your family, we will forgive EVERYTHING," where the father had received the one million naira cash with gladness.
This is what previously transpired. But now, the mother of the comedienne in a new video is claiming that they're not in need of money, only forgiveness from the prophet.
According to the video shared by Instablog, the comedienne's mum says "The man didn't go because of money, but finally he received the money without calling the family, but the family is now telling us they're not in need of that money. That what they need from the man of God is his forgiveness, which he has done. Saying that money is not their problem therefore they need his account number so that the money can be transferred back to his account."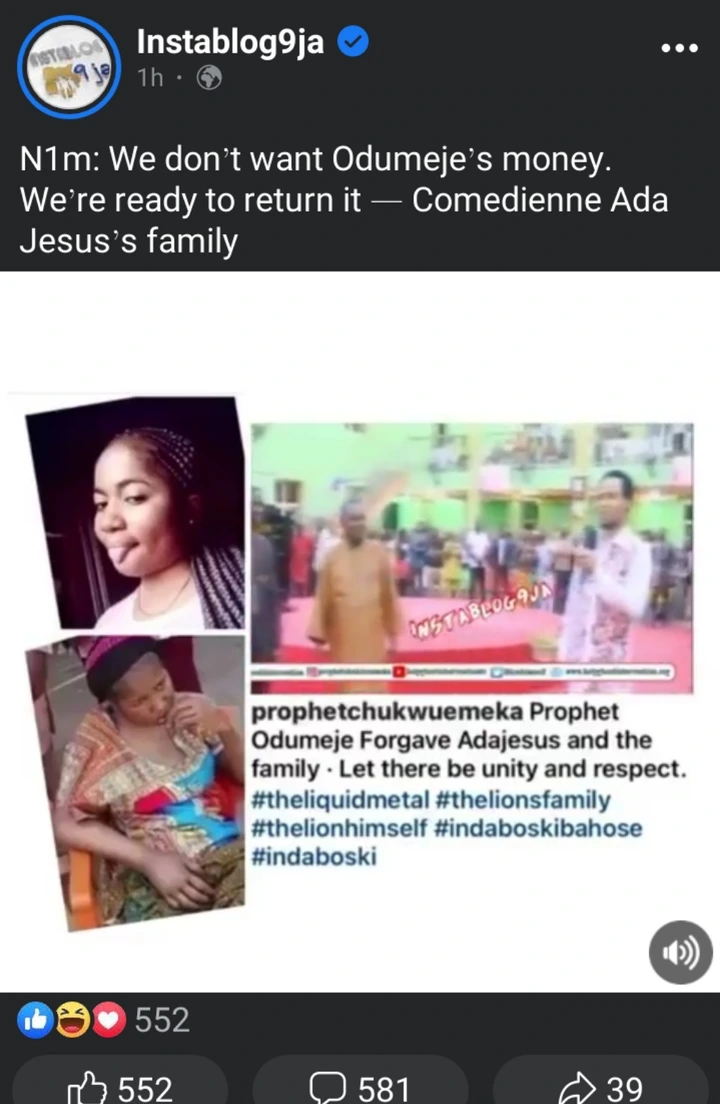 In my opinion, once again, I think some Christians don't regard God while dealing with His anointed because I don't think she can try this thing she has done to Prophet Odumeje, with the native doctor but because God is so merciful people don't want to have respect for his prophets.