What A Military Man Did To A Police Officer Who Allegedly Shot At Peaceful Protesters (VIDEO)
Watch What A Military Man Did To A Police Officer Who Allegedly Shot At Peaceful Protesters (VIDEO)
Just In the past few days, there has not been any nationwide Protest in Nigeria. However, many event has happened in October and all these started when the Nigerian citizens started a peaceful Protest against police brutality and sars.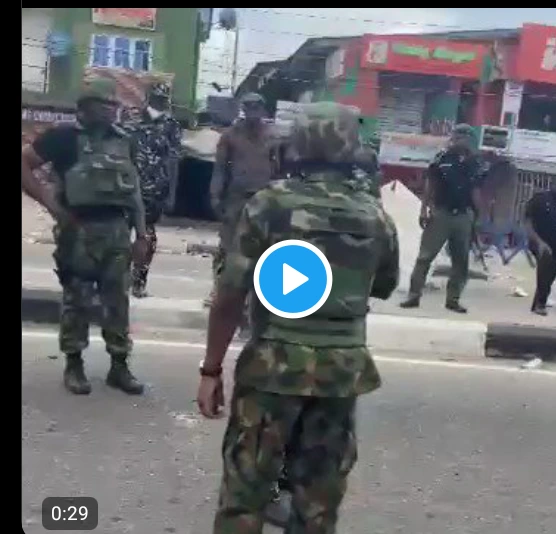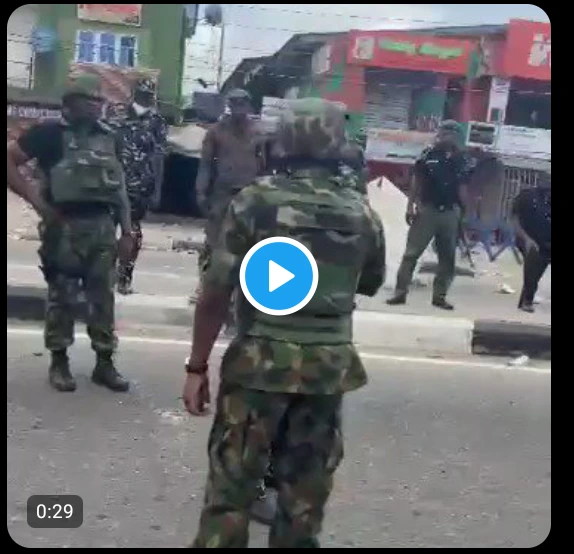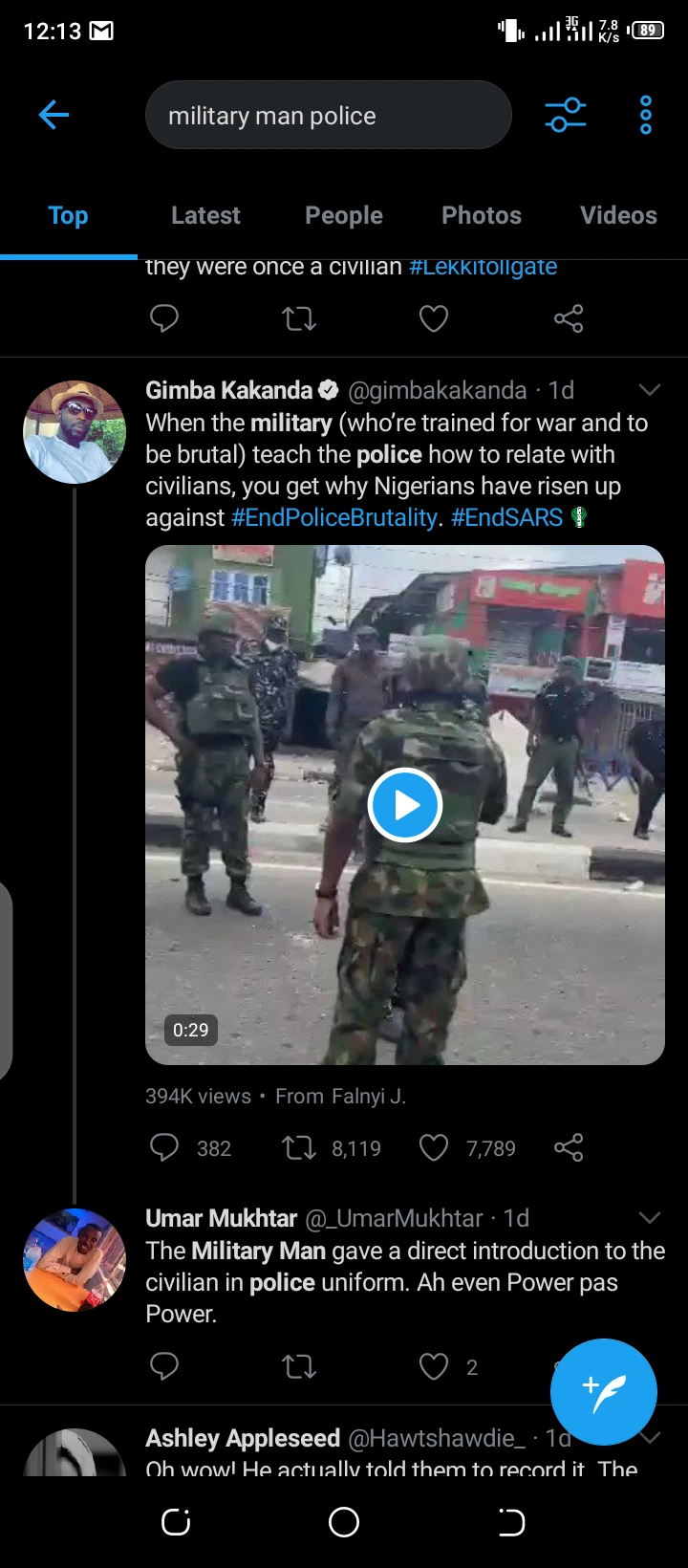 However, a video has just become viral some hours ago due to the level of professionalism conducted by a military officer whose name and rank was not revealed.
Will this help? pic.twitter.com/XwmKXnrQrp

— Omo mama kofoshi (@Cutest63492213) October 24, 2020
In the video, the military man approached a police officer and told him what he should do and what he should not do during the movement. The military made man the policemen Understand that what he is doing is wrong by attacking the peaceful Protesters.
If the police cannot even listen to a direct order how will listen to any other order… One of the reasons why we must #EndSARS #EndPoliceBrutalityinNigeraNOW pic.twitter.com/A9F3x8QyW7

— davvyd moore (@davvydmoore) October 24, 2020
He ordered the policemen to do as he have said or else he would take action against him and Report him to the force. The military man Showed professionalism bin his work and we can sense this in the Statement he made and how he composed himself